The consortium, will work on developing solar project credit screening, rating and underwriting standards.
NEW YORK, NY -- Assurant, Inc. today announces it is joining a consortium of 16 leading companies working in the solar industry to develop, financing standards designed to increase available capital for solar project developments. The consortium, truSolar™, is the first industry-wide effort to systematically address a comprehensive range of commercial and industrial-scale project risks that have prevented more lending institutions from participating in the industry.

"The consortium is an exciting step forward for the industry, and we are thrilled to take part in the dialogue to develop uniform project standards to encourage solar project development," said Jeanne Schwartz, vice president of new venture commercialization at Assurant. "More than 95 percent of the country's lending institutions have been sitting on the sidelines watching the solar industry's rapid growth during the past few years. To improve participation and fuel continued growth, the industry needs to adopt these standards to deliver greater efficiency to the loan underwriting process."
The consortium, led by Distributed Sun and DuPont Photovoltaic Solutions, will work on developing solar project credit screening, rating and underwriting standards. Assurant joins ABB, Mosaic, PanelClaw, SMA America, Standard & Poor's, Booz Allen Hamilton, Rocky Mountain Institute and U.S. National Labs NREL and Sandia as founding members of the consortium, providing technical advice and development support.
Combining the member companies' strengths and expertise on specific points in the solar project development value chain, the consortium will work toward developing and testing a truSolar™ standard framework in 2013. The framework is expected to be transferred to a standards body in 2014 and then made available as open-source to the entire industry.
For more information on Assurant's solar group, go to www.assurantsolar.com.
About Assurant, Inc.
Assurant is a premier provider of specialized insurance products and related services in North America and select worldwide markets. The four key businesses — Assurant Solutions, Assurant Specialty Property, Assurant Health and Assurant Employee Benefits — partner with clients who are leaders in their industries and build leadership positions in a number of specialty insurance market segments. Assurant provide debt protection administration; credit-related insurance; warranties and service contracts; pre-funded funeral insurance; solar project insurance; lender-placed homeowners insurance; manufactured housing homeowners insurance; individual health and small employer group health insurance; group dental insurance; group disability insurance; and group life insurance.
Assurant, a Fortune 500 company and a member of the S&P 500, is traded on the New York Stock Exchange under the symbol AIZ. Assurant has approximately $28 billion in assets and $8 billion in annual revenue. Assurant has approximately 14,000 employees worldwide and is headquartered in New York's financial district. www.assurant.com.
About truSolar
truSolar™ is an industry-driven standard for project selection, underwriting and approval. It involves an underwriting process that rigorously tests and identifies higher yield, lower risk solar investment opportunities. The system works to reduce project failure before, during and after construction, and increases the bankability of the industry's solar pipeline. truSolar™ is designed to mitigate events of default and business interruption from power off-takers with unrated – less than investment grade – credit. By scoring project performance, site profile and counterparty risk criteria with sophisticated rating tools, truSolar™ provides a framework to lower capital costs and support trade credit insurance for power-purchase-agreement revenues. The truSolar™ Working Group is dedicated to developing the truSolar™ standard, representing nearly $100B in global annual revenues, more than 600 years of institutional experience, and the industry's best-practice, applied business knowledge throughout the value-chain.
Featured Product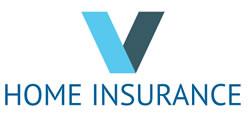 vHomeInsurance.com analyzes home insurance, climate and other environmental factors that impact insurance.