The ever increasing demand of petroleum products and the shortage of qualified professionals make the oil and gas industry a very interesting sector to break into.
Calicut, India: The oil and gas industry is one of the most popular sectors among graduates, thanks to the increasing number of opportunities and higher pay. It offers them an excellent opportunity to get involved in a challenging job, where they could apply their knowledge and expertise. The lack of qualified professionals in this area makes it one of the highest paying industries with ample job opportunities in countries like the US, Canada and gulf countries.

Oil and gas jobs represent a huge part of the job market with positions ranging from customer facing roles in public relations to commissioning jobs and project management jobs in the global arena. Ensuring a safe and uninterrupted supply of oil to those countries dependent on oil and gas for their economic prosperity is a difficult challenge the industry has to face everyday due to the depleting supplies and countries becoming more and more oil dependent every day.
Whatever your discipline be, from petroleum engineering to geology and exploration engineering, there is a position within the oil and gas industry to accommodate your skills. Most oil and gas jobs will require a basic understanding of the challenges faced by the industry today and some will form a platform for the beginnings of solutions to those problems. Becoming part of the solution to a global problem is the toughest challenge the industry has ever had to face and this is what makes starting a new career in the oil and gas industry appealing to many.
Main Areas of Work In The Oil And Gas Industry
•Exploration Drilling And Production
•Construction Jobs And Fabrication
•Engineering And Research
•Installation Piping Jobs And Maintenance Jobs
•Equipment Supply
Each of these areas will provide you with opportunities to apply your knowledge and also pay you handsomely. Having a degree in your chosen area of work within this industry will of course make you eligible. Still, many oil companies prefer a specialized training program in oil and gas sector as they get readily trained and skilled professionals who are directly employable, cutting down on the cost of training.
KIER is one such institute in India offering quality training for graduates to help them secure a good job in the oil and gas industry. The institute offers various specialization courses that aim to make the students readily employable to be absorbed directly into various companies. Training sessions are handled by experts in the field from India and abroad. Students are also provided with opportunities to work on live projects by Tech27 and are offered placements in top companies.
About Kier-Edu.com
KIER aims to train the best of minds and transform them as readily employable upstream Oil & Gas professionals by giving clear guidance for every student, providing a good mix of theory and practice, making use of the latest technology and an overall focus on quality.
Learn more on
oil and gas careers for women
and
Koliyot Institute of Energy and Research
.
Vsit: Kier-Edu.com
Contact:
Koliyot Institute of Energy & Research (KIER),
West Hill, Canara Bank Building,
Kannur Road, Kozhikode 673011,
Kerala, India.
Ph: +91 8129000293
www.kier-edu.com
Facebook: http://www.facebook.com/pages/Koliyot-Institute-Of-Energy-Research/280873195317837?skip_nax_wizard=true.
Twitter: https://twitter.com/kier_koliyot
Featured Product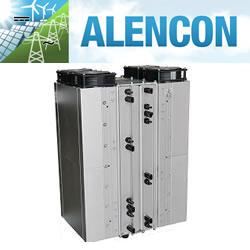 Alencon Systems is the premier manufacturer of high power, high voltage DC:DC optimizers for alternative energy applications including solar, battery energy storage, Microgrids, Fuel Cells and Electric Vehicle charging. Alencon's DC:DC converter offerings include the SPOT, BOSS and CUBE series DC:DC converters. The SPOT is a modular, uni-directional DC:DC solution ideal for solar applications. The BOSS is a modular, bi-directional unit for use with battery energy storage. The CUBE is a monolithic DC:DC converter which is available in both uni-directional and bi-directional modalities. Pictured above, is the Alencon SPOT.