Participants may take the quiz and enter to win a $100 gift card.
NEWBURYPORT, MA (February 6, 2013) - Mersen, formerly Ferraz Shawmut, recently published a new Protection Intelligence Quotient (PIQ) Quiz on semiconductor protection. This is the latest quiz in an ongoing program that challenges participants to see if they're up to speed on the best practices in electrical safety and reliability. The quiz is online at http://ep-us.mersen.com/PIQ. Participants may take the quiz and enter to win a $100 gift card. Three winners are selected every month, and no purchase is necessary.

Semiconductors are used extensively in electric powered products. While operating essentially as the brains of the equipment, they are very sensitive to overvoltage, current surges, and high temperature spikes.
Fast-acting semiconductor fuses can provide the necessary protection for today's power conversion equipment.
This latest PIQ identifies various types of semiconductors, their uses, and how PSC fuses play a crucial role in protection of the semiconductor devices used in power conversion equipment. With the educational PIQ program, design engineers, specifiers, electrical professionals, and equipment manufacturers can discover how much they know about the hazards that can harm people, equipment, and investments.
"We continue to challenge visitors about their knowledge of electrical protection and safety and we can attest to the continued success of the program as we see many visitors take the latest quiz, and then move on to take earlier archived quizzes," said Stephen Colvin, vice president of marketing at Mersen.
To review earlier quizzes on topics such as arc flash hazard protection, overvoltage protection, and selective coordination, and to download the PIQ Quiz Notes visit http://ep-us.mersen.com/PIQArchive.
For further details on the PIQ Quiz program, please send a request to info.nby@mersen.com. The 2013 PIQ quiz program runs through December 31, 2013.
About Mersen
Mersen, formerly Ferraz Shawmut, is worldwide expert in high-performance materials for extreme environments and in the reliability and safety of electrical installations. Drawing on a century of experience—and an ongoing commitment to critical research in electrical safety— it provides industrial, commercial, and OEM customers with innovative products and unsurpassed technical support. The electrical and circuit protection division provides a comprehensive line of current-limiting fuses (low voltage, general purpose, medium voltage, semiconductor, miniature and glass, and special purpose) and accessories, fuse blocks and holders, power distribution blocks, low voltage disconnect switches, surge protection, high power switches, laminated bus bar, heatsinks, thermal management, and more. Amp-Trap® High-Speed Class J (HSJ) fuses, TPMOV® Technology, and the SmartSpot® open-fuse indicator are a few of the company's latest innovations. For more information, call (978) 462-6662 or visit http://ep-us.mersen.com.
Featured Product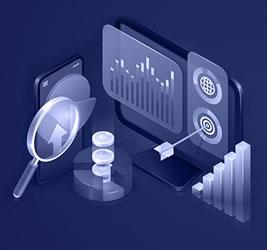 At Precedence Research we combine industry-leading insights with ground-breaking research techniques to help our clients successfully address their unique business challenges and achieve mission-critical goals. Our suite of services is designed to give tailwinds to businesses.