SSE's scheme for 83 turbines and 69km of tracks would ruin wild lands in Monadhliath mountains near Cairngorms National Park
Mountaineers are calling on Highland councillors to see for themselves the damage that would be done by a highly controversial wind farm proposal.

This Tuesday the council's South Planning Applications Committee is due to consider the Stronelairg application for 83 turbines, each up to 135m tall, in an area of the Monadhliath mountains that is recognised by Scottish Natural Heritage (SNH) as holding some of Scotland's very best wild and open countryside.
David Gibson, MCofS Chief Officer, said: "This proposal by SSE would involve building a huge power plant with vast turbines, miles of trackways, buildings and huge masts, in some of the most beautiful mountains in Scotland, at the edge of the Cairngorms National Park. It is completely wrong-headed, putting energy company profits ahead of our national heritage.
"We are calling on councillors to either reject the proposal or, if they need further convincing, to pay a site visit and see first-hand what the scheme threatens to destroy.
"Highland councillors have already shown an impressive determination to oppose unsuitable developments, and we hope this will continue. We agree with their position that this is not about being opposed to renewables, but simply that some areas are precious and should be protected."
The MCofS also believes that now would be the wrong moment to approve the scheme as a petition is due to go before the Scottish Parliament Public Petitions Committee, on the same day that they consider the application, which calls for a new designation that would protect the best of Scotland's shrinking areas of wild land.
In the case of Stronelairg it is clear that the wild and open quality of the lands on the Garrogie Estate, by Fort William, and the surrounding area for many miles around would be fatally damaged. The proposals not only include the turbines, but 59km of new (and 21.7km of upgraded) tracks, each several metres wide, being carved through unspoilt land. The developers also want to create a series of buildings plus four meteorological masts.
Mr Gibson said: "The petition to parliament by the highly respected John Muir Trust seeks to put an end to the lamentable situation which has seen more and more of our the wild lands being wrecked.
"Highland Council has also recently expressed its own concern about threats to wild landscapes, so we would again ask the planning committee to reject this scheme or defer its decision."
Objections to the wind farm proposal have been lodged by a series of well-known organisations including the MCofS, JMT, the Cairngorms National Park Authority and Scottish Natural Heritage (SNH).
The fears are not simply for the effect of this one application, but over the cumulative impact of ever-growing numbers of wind farm proposals which are concentrated in the Monadhliath area.
The MCofS is also deeply concerned that council planning officers have recommended that no objections should be made to the SSE proposals, even though this flies in the face of the council's established position on protecting wild lands.
Mr Gibson said: "Councillors have recently voted to reject large-scale wind farms when officers had advised making no objection. The officers' recommendations were difficult to understand as a series of important issues had been raised. It is, therefore, surprising that officers have once again chosen to advise that there should be no objection to another major scheme that would industrialise our mountains."
Featured Product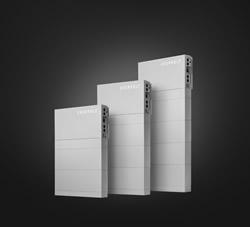 Offer homeowners best-in-class solar and energy storage in one money-saving bundle. Panasonic's new EverVolt™ Series modules come in 350W, 360W, 370W & 380W models and work seamlessly with their EverVolt battery storage - all warrantied by one of America's most trusted brands.