IT Power has recently been awarded a contract from UNIDO and the Austrian Development Agency to conduct a feasibility study into a new East African Centre for Renewable Energy and Energy Efficiency.
East African countries are simultaneously facing challenges of energy access, energy security and climate change mitigation. Therefore the East African Community (EAC), with technical assistance from the United Nations Industrial Development Organisation (UNIDO) partnering with the Austrian Development Agency have set-up a project to establish an East African Centre on Renewable Energy and Energy Efficiency (EACREEE). The centre will address the renewable energy and energy efficiency issues faced by five East African nations: Burundi, Kenya, Rwanda, Tanzania and Uganda.

As an integral step to establish this new centre, IT Power will conduct a feasibility study to design the potential technical and institutional structure of the EACREEE. The design of the centre will incorporate the needs of stakeholders from Burundi, Kenya, Rwanda, Tanzania and Uganda; following extensive consultation by IT Power.
In addition, detailed analysis of the EAC market segments and trends, the most important private and public sector stakeholders, as well as barriers to the dissemination and usage of RE&EE technologies will be carried out.
All of these findings will be translated into a comprehensive work-plan for the brand new centre. The purpose of this feasibility study is to establish the structure, functionality and focus of the EACREEE, as well as prepare possible guidelines for the first operational phase from 2014-2018.
The structure of the centre will be in accordance with the legal, administrative and financial framework of EAC rules and regulation. The centre intends to identify synergies with the local energy stakeholders and the international organisations operating in the region.
IT Power will provide an international team of experts for this particular project coordinating local and international staff from our Indian, UK and East African offices. When asked about the award of this contract, the Global CEO of IT Power, David Nickols said, "This project presents a great opportunity for IT Power to apply our extensive knowledge to shape the creation of this new centre that is urgently needed in the region. IT Power are pleased to provide our expertise to the EAC to help address the need for sustainable energy in this emerging market."
The recommendations for the EACREEE will be delivered mid-2013. For further details, please refer to the IT Power website. www.itpower.co.uk
For further information, please contact:
Jose Mestre
Senior Consultant
Jose.Mestre@itpowergroup.com
+44 (0) 203 397 0331
ABOUT IT POWER:
• IT Power is a world leading consultancy that offers unparalleled experience in renewable energy technology and project advisory, consulting and engineering.
• Since 1981 we have consulted on over 1500 projects, in over 120 countries.
• Today we offer our consulting services to public and private clients wanting to deliver energy from sustainable sources and adapt to climate change.
• IT Power has extensive experience in the development and integration of sustainable energy strategies at a national level and across the world. This includes drawing up the necessary rules and regulations required to enable sustainable energy planning, undertaking field surveys, market research, forecasts, statistical analysis and environmental assessment, as well as analysis of costs between possible fuel types and grid-connection versus stand-alone alternatives to devise strategies for implementation.
• As well as carrying out studies and developing energy policies, IT Power's current staff have been involved with the design, installation and commissioning of renewable energy projects including small wind systems, photovoltaics, solar thermal, biomass and micro hydro plants.
• IT Power has offices across the globe in the UK, Australia, China, India, Kenya and Argentina.
• The East Africa (ITP-EA) office was established in response to the increasing demand for integral, quality and practical sustainable energy, environmental and climate change solutions in the region.
Featured Product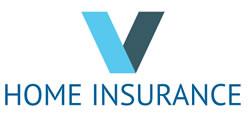 vHomeInsurance.com analyzes home insurance, climate and other environmental factors that impact insurance.