– Project Approved in April, Financed in November and Construction Begun by 8minutenergy's Partner the Same Month –
Folsom, CA February 27, 2013

8minutenergy Renewables, LLC, a leading independent solar PV developer based in California, today announced that it will celebrate its successful development of the 266MW (266MW-dc, 200MW-ac) Mount Signal Solar farm and transition of ownership to its partner, AES Solar, in a groundbreaking ceremony. 8minutenergy received approval for the project last April from the Imperial County Board of Supervisors, and AES Solar closed on $636 million in financing for Mount Signal Solar and began construction in early November. The rapid progress of the project demonstrates the ability of both 8minutenergy and AES Solar to successfully develop solar PV projects at accelerated timelines.
8minutenergy and AES Solar executed the pre-construction development for the project, including transmission, land and economic analysis, siting, land acquisition, permitting, engineering and environmental studies. To date, 8minutenergy has closed 300MW in Power Purchase Agreements (PPA); secured close to 1,000MW in General Interconnection Agreements (GIA); obtained Conditional Use Permits (CUP) for 7,500 acres; and has 15,000 acres under contract.
"The development of Mount Signal Solar illustrates that 8minutenergy can successfully, and reliably deliver complete solar PV projects," said Martin Hermann, chief executive officer of 8minutenergy Renewables. "Achieving this milestone validates the trust, confidence and support placed in 8minutenergy by our partner, AES Solar, as well as by utilities, county, state and local representatives. Mount Signal Solar will bring close to 1,000 construction jobs at its peak and many other economic benefits to the people of Imperial County."
"Our team, and AES Solar's, did a commendable of job of working together to jointly develop the Mount Signal Solar project," said Tom Buttgenbach, president of 8minutenergy Renewables. "Local support, and that of several leading environmental groups, proved critical to advancing the project. We want to thank all of the agencies, companies and individuals whose support helped make this project a success, and look forward to working with everyone on our many other solar projects."
"We appreciate the hard work put in by 8minutenergy to develop the Mount Signal Solar project and transfer ownership to AES Solar to construct and operate," said Bob Hemphill, CEO of AES Solar. "8minutenergy is an excellent co-development partner. We look forward to the successful conclusion of several other projects currently underway with 8minutenergy."
8minutenergy and AES Solar will mark the transition of ownership of the project, and the onset of construction on the Mount Signal Solar project, with a groundbreaking ceremony taking place in Imperial County on February 27, 2013. The event will feature speakers from several major contributors to the project, including San Diego Gas & Electric, the Imperial Irrigation District, Imperial County, the State of California, as well as representatives from AES Solar, 8minutenergy and Abengoa, the project's primary EPC contractor.
Mount Signal Solar is being built on 1,963 acres of low-productivity farmland. Upon completion in early 2014, the power plant will provide clean, renewable solar PV power to about 72,000 households under a 25-year Power Purchase Agreement with San Diego Gas & Electric (SDG&E). Mount Signal Solar is the first of three phases of an approximately 800 MW-dc (600MW-ac) planned solar PV power project - currently the largest in the world.
All 8minutenergy solar projects are located on disturbed, low-value farm land. 8minutenergy strives to ensure that its solar power projects provide low cost, clean renewable energy from the sun with low environmental impacts, particularly when compared with public lands projects on pristine desert wildlands.
About AES Solar
AES Solar is a joint venture between The AES Corporation and Riverstone Holdings LLC formed to develop, own and operate utility-scale solar power plants. AES Solar currently has 256 MW in operations in the USA, Italy, Spain, France, Bulgaria, India, and Greece with substantial development activity in the United States and in other countries. For more information, visit http://www.aes-solar.com.
About 8minutenergy Renewables, LLC
8minutenergy is passionate about helping the United States develop its renewable energy industry. We are developing more than 2,000 MW of ground-mounted solar PV projects - from 3MW to 800MW - all located on private, disturbed and low-value farm land. In concert with our partners, 8minutenergy delivers complete solar power plant solutions, including all aspects of development, financing, engineering, construction, operation and maintenance. 8minutenergy's proprietary transmission, land and economic analysis process and tools helps select optimal power plant sites for accelerated permitting with counties and utilities. 8minutenergy has offices in Folsom, Los Angeles, San Francisco, San Diego and El Centro, California. For more information, please call (916) 608-9060, send email to info@8minutenergy.com or visit http://www.8minutenergy.com.
Featured Product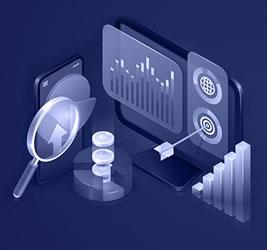 At Precedence Research we combine industry-leading insights with ground-breaking research techniques to help our clients successfully address their unique business challenges and achieve mission-critical goals. Our suite of services is designed to give tailwinds to businesses.