Retailer working with SolarCity to install more than 4.7 megawatts of generation capacity, making it the state's largest solar power user
(COLUMBUS, Ohio) March 4, 2013 – Walmart today announced that it has worked with SolarCity to install solar panels on 12 Walmart Stores and Sam's Clubs throughout Ohio. The solar panel installations will add approximately 6,000,000 kWh of generation production – enough energy to power more than 820 homes – and are expected to supply approximately 5-20 percent of each store's overall electricity use.

"Solar power makes sense for Walmart, and it makes sense for Ohio," said David Ozment, Walmart Senior Director of Energy. "We are committed to increasing the use of renewable energy resources, including solar panels, at our stores in Ohio and throughout the country."
"Walmart's installation of solar on 12 store rooftops is the largest solar commitment ever made by a retail business in Ohio," said Bill Spratley, Executive Director of Green Energy Ohio. "At more than four and a half megawatts, it represents almost a tenth of all the solar installed in Ohio currently. It is exciting to see that Walmart's solar arrays will also eliminate 5,500 tons of CO2e or the equivalent of taking the emissions of 1,152 cars off the road each year."*
The Walmart and Sam's Clubs receiving solar power systems are located in Mason, Xenia, Greenville, Austintown, Middletown, Franklin, Youngstown, Toledo, Milford, Loveland, and two systems in Cincinnati.
Walmart has an aspirational goal is to be powered 100 percent by renewable energy. The United States' EPA Green Power Partnership program ranks Walmart as the largest onsite green power generator in the U.S.
"Walmart continues to forge new ground as the #1 corporate solar user in America," said SolarCity CEO Lyndon Rive. "This project brings SolarCity to the state of Ohio for the first time, and is expected to increase the state's overall solar generation capacity by more than ten percent."
* According to the EPA calculator
About Walmart
Wal-Mart Stores, Inc. (NYSE: WMT) helps people around the world save money and live better – anytime and anywhere – in retail stores, online, and through their mobile devices. Each week, more than 200 million customers and members visit our 10,700 stores under 69 banners in 27 countries and e-commerce websites in 10 countries. With fiscal year 2012 sales of approximately $444 billion, Walmart employs more than 2.2 million associates worldwide. Walmart continues to be a leader in sustainability, corporate philanthropy and employment opportunity. Additional information about Walmart can be found by visiting http://corporate.walmart.com, on Facebook at http://facebook.com/walmart and on Twitter at http://twitter.com/walmartgreen. Online merchandise sales are available at http://www.walmart.com and http://www.samsclub.com.
About SolarCity
SolarCity® (NASDAQ: SCTY) provides clean energy. The company has disrupted the century-old energy industry by providing renewable electricity directly to homeowners, businesses and government organizations for less than they spend on utility bills. SolarCity gives customers control of their energy costs to protect them from rising rates. The company offers solar power, energy efficiency and electric vehicle services, and makes clean energy easy by taking care of everything from design and permitting to monitoring and maintenance. SolarCity currently serves 14 states and signs a new customer every five minutes. Visit the company online at www.solarcity.com and follow the company on Facebook & Twitter.
Featured Product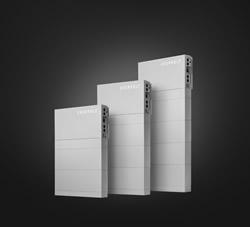 Offer homeowners best-in-class solar and energy storage in one money-saving bundle. Panasonic's new EverVolt™ Series modules come in 350W, 360W, 370W & 380W models and work seamlessly with their EverVolt battery storage - all warrantied by one of America's most trusted brands.