Wind power has become a formidable player on the global stage.
Flagstaff, Ariz., March 5, 2013 - It wasn't long ago that all renewable

energy sources shared the same starting line in public policy discussions.
As markets and technologies matured, the public became savvier about
investments and lawmakers better understood the benefits of renewable
sources. As a result, wind power has become a formidable player on the
global stage. The Distributed Wind Energy Association (DWEA) has been
working with its members and state advocates to ensure that North American
wind investment, particularly distributed and community wind, is addressed
as long-term clean energy policies, methods of financing and achieving
parity with other renewable resources, such as solar, are debated. DWEA is
now focusing on a number of states - such as California, Hawaii, New York -
and Canada, where its members have operations and lawmakers and regulators
are now exploring ways to incent development of clean energy resources.
California has high energy costs and holds great promise for harnessing the
wind resources. In 2012, the DWEA and its members worked with the California
Energy Commission on implementing standards for distributed products that
would save consumers potentially millions of dollars. In 2013, the
discussion turns to taxation and the parity of sales and property tax with
current solar credits. Once again, the industry is rallying to educate
lawmakers on the importance of public relief and incentives for innovative
wind technologies that are expected to save the state and its people a
substantial sum of money over the next few decades, not to mention the
decrease in overall carbon footprint.
Much like California, Hawaii shares a high cost of energy and has natural
resources to support clean, wind energy. Public education on permitting,
environmental impact and utility discussions have all been critical in this
state. DWEA and its members are working with state lawmakers and the
utilities to develop a feed-in tariff system that will immediately benefit
Hawaiians and set a precedent for all other states.
On the East Coast, New York has taken a progressive stance on issues
surrounding renewable energy and is working with DWEA members to configure
distributed wind policies that will benefit the people of the state and
support longer term growth for the industry by way of workforce investment,
innovation and building healthier sustainable communities. The 2013
Renewable Portfolio Standard (RPS) is currently being reviewed along with
on-bill financing of renewable, including solar, wind and fuel cells. In
addition to these efforts, New York legislators and advocates are working
towards resolutions on customer sited wind, utility upgrades and permitting
processes.
"Over the past few years it has become clear that we have a lot of public
education to do on the benefits of distributed wind," said Jennifer Jenkins,
executive director, DWEA. "The goal of our state policy campaigns is to
ensure equal taxation, permitting, and utility programs that other renewable
resources currently benefit from. We are ultimately advocating for every
consumer in North America to benefit from clean, renewable and sustainable
wind power."
DWEA is also working across the 50 states and with Canadian members to
support distributed wind in advocacy efforts with lawmakers. One of those
states, Colorado, is currently being pursued to include distributed wind as
part of their legislative efforts this calendar year.
About the Distributed Wind Energy Association The Distributed Wind Energy
Association is a collaborative group comprised of manufacturers,
distributors, project developers, dealers, installers, and advocates, whose
primary mission is to promote and foster all aspects of the American
distributed wind energy industry. Distributed wind, commonly referred to as
small and community wind, is the use of typically smaller wind turbines at
homes, farms, businesses, and public facilities to off-set all or a portion
of on-site energy consumption. DWEA seeks to attract members and associates
from all sectors with relevant interests pertaining to the distributed wind
industry. For more information on DWEA, please go to
www.distributedwind.org. Follow us on Twitter @DWEA, find us, like us and
connect with us on Facebook and LinkedIn by searching Distributed Wind
Energy Association.
Featured Product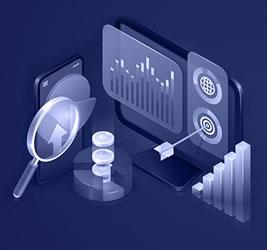 At Precedence Research we combine industry-leading insights with ground-breaking research techniques to help our clients successfully address their unique business challenges and achieve mission-critical goals. Our suite of services is designed to give tailwinds to businesses.