North American wind turbine installations were at a total over 60GW at the end of 2012. With this volume of wind turbines to have serviced and maintained, wind farm owners now have to look at ways to reduce operations and maintenance [O&M] costs in order to ensure profitability of their assets
The expiration of the Production Tax Credit [PTC] caused a surge in wind turbine installations last year, but with the uncertainty that surrounds its future stability, there has been a dramatic slowdown in new turbine orders. In turn the industry has seen moves from major technology providers (such as turbine manufacturers and major component suppliers) who have focussed their attention on the provision of post warranty O&M services, a rise in the number of independent service providers, and operators themselves who have branched off into specialised service wings.

It would seem logical that the greater competition in the O&M sector would have resulted in a drop in turbine operational expenditure [OPEX], but the opposite effect has been seen and actually has risen. This upward trend in O&M cost can only reflect upon the investment in technology to spot and deal with the typical types of failures that occur before costly unscheduled maintenance is required. Major culprits of these failures are the gearbox and generator of a turbine and the costly technology employed to spot the failures are the supervisory control and data acquisition [SCADA ] system and condition monitoring system.
In response to this cost issue, Wind Energy Update is to host the 5th in its series of "Wind O&M Dallas" events on April 8th - 10th, with an exclusive focus on how to optimize yield and maximize revenue with a solid post warranty O&M strategy.
"North America has huge potential for development in the realms of O&M," says Will Broad, Director of Wind Energy Update. "The goal of the Wind O&M Summit in Dallas is to help Operators reduce maintenance costs, at the same time, connect with the wider industry to share experience and best practice."
Discussions into performance data and fleet optimisation forms an essential theme of the 5th Wind O&M Summit USA, the biggest commercial network based forum designed specifically for owner/operators of wind assets. Featuring key insight from E.ON Climate and Renewables, EDP Renewables, Infigen Energy, AES Wind Generation, Firstwind, Akuo Energy and more, the O&M Summit has become the key commercial meeting point for the US O&M community
For more information : http://bit.ly/WboPcE
Will Broad
VP O&M | Wind Energy Update
will@windenergyupdate.com
Global: +44 (0)207 375 7516 | USA Toll Free: 1800 814 3459 7516
Featured Product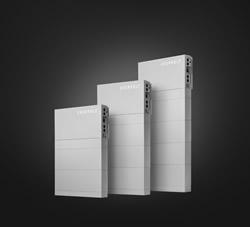 Panasonic's Total Home Energy System is built to deliver. The same battery technology we use to power the world's most advanced electric cars is now available to power your home. But it doesn't stop there. The all-in-one renewable energy system pairs Panasonic solar panels with Evervolt™ batteries to offer your customers a complete solar + storage solution, manufactured and warrantied by a company you know you can trust. In stock now.