Circular Energy's solar power donation educates community and shelter youth on benefits of renewable energy
WHAT: This 10,000-watt solar PV array, consisting of more than 40 solar panels will provide renewable energy for the Austin Children's Shelter gymnasium for the next 25+ years, allowing the shelter to focus its funding on caring for traumatized and neglected children, rather than high electricity costs. The installed panels will offset more than 215 tons of carbon in their lifetime.

WHY: Circular Energy, an Austin based company providing full-service solar design and installation, is setting a new standard in the solar industry through community involvement and youth education. The new custom designed system will provide clean and free power to the Austin Children's Shelter and its occupants for the next 25+ years. In the first year of owning the system the shelter is expected to see $3,349 in energy savings.
Circular Energy will host multiple education classes for the shelter's children to learn about the solar power system installed and the future of sustainable energy in Texas.
WHEN: Friday, March 22, 2013
2:00 PM
WHERE: Austin Children's Shelter
4800 Manor Road
Austin, Texas 78723
About Circular Energy
Circular Energy is a leading full-service solar design and installation company in Texas, providing turnkey solar solutions that reduce utility bills and dependence on the grid. Regional homeowners and businesses, as well as architects and enterprises nationwide, rely on Circular Energy for unbiased consultation, superior system performance, and ultimately, peace of mind.
About Austin Children's Shelter
Austin Children's Shelter provides a safe home and supportive services for children, youth and young adults from birth to 22 who have experienced significant loss, trauma, abuse or neglect in their lives. Most children at the Austin Children's Shelter have been removed from their homes by Child Protective Services because of severe abuse or neglect.
In a stable, safe and home-like environment, the ACS provides medical care and therapy, and teaches positive coping skills and responsible decision-making. ACS also provides temporary respite care for youth with mental health issues, providing parents a short reprieve in order to keep families together.
Featured Product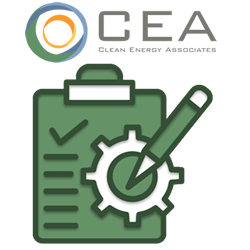 Clean Energy Associates provides a complete quality assurance solution that covers the entire product lifecycle of PV modules, storage systems, and every Balance of Sy stem (BOS) component. CEA's experienced on-the-ground and international team of quality control engineers and account managers offer an unparalleled quality assurance presence that can protect solar and storage investments and ensure future energy-producing viability for the life of the product.