Developers and EPCs in the Commercial, Industrial, Municipal and Small Utility (CIMSU) Markets Benefit with Support for Development, Project Financing, EPC and O&M Services
Secaucus, N.J., March 14, 2013 – Panasonic Eco Solutions North America (Panasonic) and Coronal Management, LLC (Coronal), announced today that PermaCity Solar, located in Los Angeles, is the first charter member to join a new solar power project Alliance Program launched by the two companies. PermaCity is a full-service solar energy company that works with customers to provide customized solutions from development and design to construction to ongoing maintenance and monitoring for solar systems. By joining the Alliance Program, PermaCity and future program members will have access to an integrated platform that aims to accelerate the sales and implementation process for solar PV systems.

"Panasonic and Coronal provide the first comprehensive end-to-end solution for solar photovoltaic (PV) projects between 250 kW and 20 MW to the underserved commercial, industrial, municipal and small utility scale markets," said Jamie Evans, Managing Director of Panasonic's U.S. solar platform. "Our new Alliance Program supports developers and EPC providers with a stable project implementation and financing platform in conjunction with Panasonic and Coronal."
The Alliance Program offers benefits to participating members. Program members will enjoy additional credibility, reliability as well as marketing and brand resources as part of the Panasonic/Coronal platform. Also included is a financing platform to eliminate the time and frustration of searching for multiple sources of capital. Panasonic and Coronal provide a proven model for projects, streamlining the process to reduce inefficiency, eliminate redundancy and provide more velocity to project development and implementation.
"The Alliance Program provides a perfect vehicle for expanding our business and offers our customers a superior solution that will deliver benefits for decades to come," said Jonathan Port, PermaCity's CEO. "Finding financing for projects has been challenging. Having our projects developed, built, financed and maintained by a global brand leader of Panasonic's reputation with their partner, Coronal Management, is a true game changer."
For more information about the Alliance Program, please contact Coronal Management by phone at 1-855-CORONAL or by email at alliance@coronalmanagement.com.
About PermaCity Construction Corporation (PermaCity Solar)
PermaCity Solar is an innovative leader in specialized energy solutions with more than 35 MWs solar installed. PermaCity Solar holds unique technical patents and patent pending for equipment that eliminates roof penetrations and better distributes loads across rooftops used atop some of the largest commercial buildings for fortune 500 companies. PermaCity Solar also holds a patent for Cathay Bank's landmark solar carport that won the best sustainable retrofit award from the Los Angeles Business Council.
PermaCity Solar believes that on-site clean energy generation can be achieved through the implementation of solar systems that utilize environmentally friendly and energy efficient building materials in a cost-effective manner. Its industry-leading techniques can create 100% energy independent buildings. Headquartered in Los Angeles, the company draws from a professional staff of more than 45 and has created hundreds of local jobs since 2003. Please visit PermaCity Solar virtually at www.permacity.com.
About Coronal Management LLC
Coronal Management is an alternative energy company that develops, finances, builds, operates and maintains solar PV projects for institutions, corporations and non-profit organizations throughout North America. The Coronal team brings more than 80 years of successful asset and investment management, a strong record of solar project development and has been recognized by the White House Office of Innovation and Civic Participation as thought leaders in the solar industry.
Coronal and Panasonic Eco Solutions North America have established a strategic relationship to deliver the first truly comprehensive end-to-end solution to facilitate solar PV projects between 250 kW and 20 MW in the commercial, industrial, municipal and small utility (CIMSU) markets from inception and financing, to engineering, procurement and construction (EPC) through to the operations and maintenance (O&M) of the systems. For additional information, please visit www.coronalmanagement.com.
About Panasonic Eco Solutions North America
Panasonic Eco Solutions North America is a division of Panasonic Corporation of North America, the principal North American subsidiary of Panasonic Corporation (NYSE: PC). The company provides a full range of renewable energy and energy efficiency solutions including the planning, implementation, financing, and maintenance to corporate and private sector organizations in both the U.S. and Canada. To learn more about the company and its eco solutions, visit www.panasonic.com/ecosolutions.
Editorial Contacts
Aaron Fowles (Panasonic)
619-661-2223, aaron.fowles@us.panasonic.com
Dan Unger (Panasonic)
201-392-4571, dan.unger@us.panasonic.com
Phyllis Grabot, ZEESMAN for Coronal Management
805.341.7269, phyllis@zeesman.com
Featured Product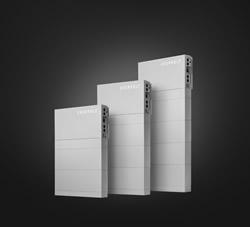 Offer homeowners best-in-class solar and energy storage in one money-saving bundle. Panasonic's new EverVolt™ Series modules come in 350W, 360W, 370W & 380W models and work seamlessly with their EverVolt battery storage - all warrantied by one of America's most trusted brands.