New training opportunities include high wattage modules and ACPV technology; continued expansion of on-demand webinars
Dublin (Georgia), April 2, 2013.óMAGE SOLAR ACADEMY, a premiere training and education arena for the PV industry, has released its course curriculum for the second half of the year.

After the successful introduction of a completely new online segment at the beginning of 2013, MAGE SOLAR ACADEMY will increase its convenient on-demand course offerings to include Electrical Grounding and Bonding as well as PV Field Inspectors. Already available in online format are Solar Civics and Fundamentals of Solar Business and Technical Sales.
Continued emphasis will also be given to the Academy's courses taught in a traditional classroom setting. Training materials have been updated to reflect the most current industry trends and technologies, and will incorporate ACPV modules with frame-attached microinverters and large-format high-wattage modules. The most popular class at MAGE SOLAR ACADEMY, Solar PV 101-Entry Level, will be offered once per quarter as usual (July 22-26 and November 11-15). Successful completion of this course will allow students to sit for the NABCEP Entry Level Exam.
In-class courses confirmed for Q 3 and Q 4 (courses may be added as applicable) are:
June 7 PV Field Inspectors (8 hours)
June 21 Fundamentals of Solar Business and Technical Sales
July 22-26 Solar PV 101-Entry Level
August 16 PV Field Inspectors
September 20 Electrical Grounding and Bonding
October 25 Fundamentals of Solar Business and Technical Sales
November 8 PV Field Inspectors
November 11-15 Solar PV 101-Entry Level
Since MAGE SOLAR ACADEMY is a NABCEP Certified Education Provider, many of the courses offered are eligible for Continuing Education Contact Hours with the organization. Group classes are also available upon request (on and off campus).
"Its well-rounded course curriculum for entry-level PV professionals and experienced installers alike has established MAGE SOLAR ACADEMY as the training facility of choice in the Southeast and beyond," says Joe Thomas, President of MAGE SOLAR ACADEMY. "Real life applications, hands-on training units, and an experienced and helpful faculty are just a few of the characteristics that make the academy a vital supporting part in growing and expanding solar installation businesses nationwide."
From April 8-12 MAGE SOLAR ACADEMY will offer its popular Solar PV 101-Entry Level course, followed by Fundamentals of Solar Business and Technical Sales on April 26. Other remaining courses in the second quarter are Electrical Grounding and Bonding (May 10) and PV Field Inspectors (June 7).
To view a complete course schedule and register, please visit MAGE SOLAR ACADEMY or email msa@magesolaracademy.com for more information. You may also call the Academy toll-free +1 (877) 311-6243 or at +1 (478) 609-6751 directly.
Featured Product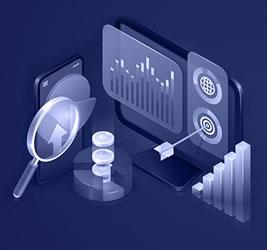 At Precedence Research we combine industry-leading insights with ground-breaking research techniques to help our clients successfully address their unique business challenges and achieve mission-critical goals. Our suite of services is designed to give tailwinds to businesses.