New Offering Complements the School's Solar Energy Training, Wind Turbine Training, and Other Renewable Energy Programs
Denver, Colorado – April 3, 2013 – Ecotech Institute, the only college entirely focused on renewable energy training, has expanded its program offerings and is now taking applications for its Facility Management Technology degree program. It's the newest of the eight different programs focused on training students for jobs in sustainability. This associate's degree program will prepare students for careers in the field of facility management, focusing on the operation, maintenance, analysis, auditing and cost of energy management systems. Students will receive instruction that is designed to prepare them to analyze, operate, and maintain mechanical and electrical systems.

According to Ecotech's Clean Jobs Index, in February there were almost 20,000 jobs posted in the U.S. related to facilities management. To see applicable positions in each state, visit www.ecotechinstitute.com/cleanjobsindex. A sample of possible facilities management jobs that graduates of this program could be qualified for include: Energy Manager, Facilities Manager, Maintenance Supervisor, Grounds and Plant Manager and many more.
Ecotech Institute's Facility Management Technology program was developed in coordination with the International Facilities Management Association (IFMA), the world's largest and most widely recognized association for professional facility managers. IFMA's more than 19,000 members manage more than 37 billion square feet of property worldwide.
"Facility managers play a critical role in understanding and changing the sustainable nature of our buildings," says Michael Seifert, president of Ecotech Institute. "Our graduates will be able to marry the operations of facilities management with the fundamentals of sustainability, making them unique and forward-thinking employees."
Upon successful completion of this program, graduates should be able to:
*Operate facility systems in a reliable manner
*Manage a facility system budget
*Make data-based analysis of energy utilization patterns for commercial buildings
*Recognize and correct inefficient building energy system interactions
*Use appropriate software to obtain information necessary to maintain and optimize building operations
*Recommend facility improvement plans
*Apply safety principles to facility management
*Prepare and present technical and project reports
*Communicate facility issues effectively at all levels.
Ecotech Institute, based in Aurora, Colorado, now has more than 520 students who came to Ecotech from across the country for hands-on training in the growing field of sustainability. In addition to Facility Management Technology, Ecotech currently offers the following degree programs:
*Solar Energy Technology, Associate of Applied Science
*Wind Energy Technology, Associate of Applied Science
*Renewable Energy Technology, Associate of Applied Science
*Energy Efficiency Program, Associate of Applied Science
*Electrical Energy Technology, Associate of Applied Science
*Power Utility Technician, Associate of Applied Science
*Business Administration – Sustainability, Associate of Applied Science
About Ecotech Institute
Ecotech Institute is the first and only college entirely focused on preparing America's workforce for careers in renewable energy and sustainability and is accredited by the Accrediting Council for Independent Colleges. Launched in April 2010 in Denver, Colorado, it offers six highly practical renewable energy degree programs that provide graduates with skills valued by today's alternative renewable energy employers. Classes start once per quarter and applications are always accepted. Financial assistance is available to those who qualify. Ecotech Institute is a division of Education Corporation of America. For more information about Ecotech Institute, visit ecotechinstitute.com or call 877-326-5576.
Featured Product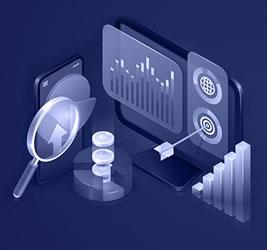 At Precedence Research we combine industry-leading insights with ground-breaking research techniques to help our clients successfully address their unique business challenges and achieve mission-critical goals. Our suite of services is designed to give tailwinds to businesses.