Yingli managed to increase its merchant shipment volumes by 43 percent year-over-year
El Segundo, Calif. (April 11, 2013)—Yingli from China became the largest global supplier of photovoltaic (PV) modules in 2012 based on annual merchant shipments, while previous leader and besieged fellow Chinese producer Suntech Power dropped to fifth place, according to the latest analysis from information and analytics provider IHS (NYSE: IHS).

In a year that proved very challenging for the entire PV industry, Yingli managed to increase its merchant shipment volumes by 43 percent year-over-year to leapfrog Suntech as well as U.S.-based First Solar, the two largest suppliers of 2011. First Solar managed to defend its position as the No. 2 module manufacturer, while Suntech lost significant ground and was displaced to fifth position behind Trina Solar and Canadian Solar. REC, the only Top 10 supplier headquartered in Europe, grew faster than most of its Chinese competitors in 2012. Increasing its module shipments by 31 percent year-over-year to 757 megawatts (MW), REC strengthened its position as a leading player in a highly competitive environment.
Leading module suppliers grow slower than the market
Although the PV industry is consolidating and many players have exited the business, many of the Top 10 module suppliers lost market share in 2012. While the Top 10 in 2011 had accounted for 46% of global module shipments, the group last year only achieved a combined share of 40 percent.
"Canadian Solar, as well as Jinko Solar and Hanwha SolarOne were the only Top 10 companies that managed to grow merchant module shipments at a double-digit rate in 2012—in addition to Yingli and REC, of course," explained Stefan de Haan, principal analyst for solar at IHS. "SunPower and Trina grew at a slower pace, while Suntech, First Solar and Sharp from Japan saw declining shipment volumes. Global PV end markets increased by a robust 14 percent in 2012, so on average the leading module suppliers effectively lost some ground."
The fall of debt-burdened Suntech had become apparent by the third quarter last year, when the company closed factories and cut production significantly. On March 20, 2013, the manufacturing unit of the company announced insolvency.
According to the IHS Q1 PV Integrated Market Tracker, the entities gaining share from the Top 10 companies were the large, but not yet leading, players that continued to aggressively scale up their operations during a phase of general pessimism.
"Japanese suppliers Solar Frontier and Kyocera expanded output and shipments massively in 2012, and both benefited from the current boom in Japan," de Haan added. "Solar Frontier climbed from No. 14 in 2011 to 11th place in 2012, while Kyocera rose from No. 17 to No. 12."
Strong performance was also recorded for Chinese suppliers Renesola, Astronergy, Hareon Solar, and JA Solar, increasing module shipments by more than 200 MW for each in 2012.
Business strategies are branching out
Until 2011 it was sufficient for the leading module suppliers to focus on very few key markets in the world—above all on Germany and Italy—in order to maintain a successful business. However, this situation has changed.
"As a reaction to the shifting of global installation volumes away from Europe, the strategies of top players are increasingly branching out," de Haan explains.
Yingli generated 24 percent of its 2012 revenue in China. Jinko is another winner in this market, shipping approximately 400 MW to China alone in 2012 while also building up a strong presence in South Africa. For its part, Canadian Solar generated 26 percent of 2012 sales in the U.S. market and is also one of the strongest imported brands in Japan. Leading U.S. supplier First Solar, on the other hand, is anchoring itself to the Latin America market with the acquisition of a Chilean-based developer and its portfolio. These are a few examples highlighting the importance of timely and appropriate reaction for PV suppliers in a rapidly changing environment.
"A good granular understanding of the supply-and-demand dynamics in tens of individual markets—encompassing mature and emerging spaces alike— will be key to sustainable profitability," concluded de Haan.
Comprehensive analysis of supply-and-demand dynamics in the PV value chain is available from the IHS Solar PV Integrated Market Tracker, the latest quarterly report on the industry.
For more details, see the new report entitled: "IHS Solar Integrated PV Market Tracker – Q1'13."
About IHS (www.ihs.com)
IHS (NYSE: IHS) is the leading source of information, insight and analytics in critical areas that shape today's business landscape. Businesses and governments in more than 165 countries around the globe rely on the comprehensive content, expert independent analysis and flexible delivery methods of IHS to make high-impact decisions and develop strategies with speed and confidence. IHS has been in business since 1959 and became a publicly traded company on the New York Stock Exchange in 2005. Headquartered in Englewood, Colorado, USA, IHS is committed to sustainable, profitable growth and employs more than 6,000 people in 31 countries around the world.
Featured Product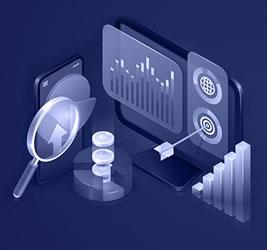 At Precedence Research we combine industry-leading insights with ground-breaking research techniques to help our clients successfully address their unique business challenges and achieve mission-critical goals. Our suite of services is designed to give tailwinds to businesses.