Ohio State University to power 25% of Columbus campus with wind while Blue Creek becomes largest single taxpayer in local county.
PORTLAND, Ore.--Iberdrola Renewables announced Ohio State University, in its ongoing efforts to become a carbon-neutral campus, has purchased 50 megawatts (MW) from its Blue Creek Wind Farm, located in Van Wert and Paulding counties in Ohio.

"This commitment to wind energy is a great example of Ohio State's leadership in sustainability issues," said Ron Sega, vice president and enterprise executive for energy and environment. "In addition to supporting renewable energy, this wind purchase provides us with about $1 million in annual savings for two years over what we would have spent with the standard tariffed rate."
Blue Creek will now pay approximately $2 million in annual lease payments to local landowners, and $2.7 million in annual payments to local taxing bodies. In Van Wert County, where 75 percent of Blue Creek is located, Iberdrola Renewables will be the largest single taxpayer—larger than the next 14 businesses combined.
"Our Blue Creek project will deliver substantial local economic benefits for years," said Martín Múgica, president and CEO of Iberdrola Renewables, LLC. "It's also a smart and affordable choice for Ohio St. University, that brings clean, renewable power to an institution committed to protecting the environment and diversifying their energy portfolio. We commend all of our partners for recognizing the tremendous economic benefits that wind power generates."
Even before the plant became operational, building Blue Creek contributed more than 500 construction jobs, $25 million in local spending, and put more than 30 Ohio companies to work on this project. Blue Creek represented a $600 million investment—Ohio's largest in 2011.
The Blue Creek Wind Farm [video, photos, fact sheet] consists of 152 Gamesa 2-MW wind turbines, primarily manufactured and assembled in Wisconsin, Texas, Illinois, Pennsylvania, and North Dakota. Those turbines are located in the Tully, Union, and Hoaglin townships of Van Wert County, Ohio; and the Benton, Blue Creek, and Latty townships of Paulding County, Ohio.
The Blue Creek Wind Farm offsets carbon dioxide emissions by approximately 1.6 billion pounds per year. That is equivalent to the volume of 158 Ohio Stadiums, or to planting about 138,000 acres of trees, or of taking 114,000 cars off the road. It also equates to not consuming about 2.1 million barrels of oil.
Ohio State University joins two previously announced customers for the project. FirstEnergy is purchasing 100 MW, and American Municipal Power (AMP) is purchasing 52.16 MW. With the Ohio State purchase, more than 202 MW of the project's 304 MW have been sold under long-term agreements.
Iberdrola Renewables, LLC is the U.S. renewable energy division of parent company IBERDROLA, S.A., an energy pioneer with the largest renewable asset base of any company in the world. Iberdrola Renewables, LLC is headquartered in Portland, Ore., and has nearly $10 billion of operating assets including more than 5,700 MW of wind generation.
Featured Product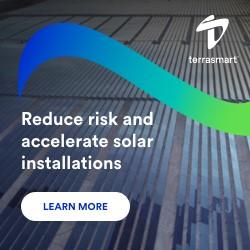 We push the limits in renewable energy, focusing on innovation to drive progress. Pioneering new solutions and ground-breaking technology, and smarter ways of working to make progress for our clients and the industry.