Company launches third project in the state, expanding wind generation capacity to 472 megawatts
SAN DIEGO--EDF Renewable Energy (EDF RE) today announced it has exercised an option to acquire the remaining 49 percent interest in the 161 megawatt (MW) Spinning Spur II Wind Project from Cielo Wind Power, LP (Cielo), bringing its ownership to 100 percent.

In addition, EDF RE has signed a turbine supply agreement with General Electric (GE) for the purchase of 87 wind turbines with a rated capacity of 1.85 MW each. Spinning Spur II Wind Project spans approximately 16,800 acres in Oldham County, Texas which is approximately 30 miles west of Amarillo. Construction is slated to start in June 2013 with an operational date of mid-summer 2014. When complete, EDF RE will have put into service 472 megawatts in Texas.
Spinning Spur II will be one of the first projects to take advantage of the new CREZ (Competitive Renewable Energy Zones) transmission line in the panhandle. The electricity generated will be sold under a 10-year energy purchase agreement.
"Launching our third project in Texas demonstrates confidence in the next wave of wind power's growth and construction in the State," said Tristan Grimbert, President and CEO of EDF Renewable Energy. "In 2011, we determined to enter the Texas market with Spinning Spur I, and are pleased to build upon this success and increase our investment in Oldham County. We appreciate our partner, Cielo to open the doors for construction and ownership of these essential projects for the community, which promise to not only deliver clean energy but also economic development."
About EDF Renewable Energy:
EDF Renewable Energy is a leading U.S. independent power producer with more than 25 years of expertise in the renewable industry, covering all range of services from project development, management to operations and maintenance. EDF Renewable Energy specializes in wind and solar photovoltaic with presence in other segments of the renewable energy market: biogas, biomass, hydro, marine energy and storage solutions. The company develops, constructs, operates and manages renewable energy projects throughout the United States for its own accord as well as for third parties. EDF Renewable Energy's portfolio consists of over 3.5 gigawatts of developed projects with 1.8 gigawatts of installed capacity. EDF Renewable Energy is the U.S. subsidiary of EDF Energies Nouvelles. EDF Energies Nouvelles is the renewable energy arm of the EDF group, the leading electricity company in the world. For more information visit: www.edf-re.com.
Featured Product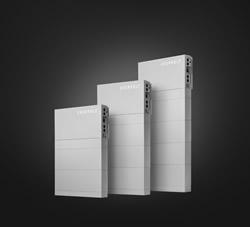 Offer homeowners best-in-class solar and energy storage in one money-saving bundle. Panasonic's new EverVolt™ Series modules come in 350W, 360W, 370W & 380W models and work seamlessly with their EverVolt battery storage - all warrantied by one of America's most trusted brands.