"IID is proud to receive this recognition as a utility leader in the renewable energy industry"
Imperial Irrigation District and the Solar Electric Power Association today announced that IID has been recognized as a national leader in the integration and delivery of solar-based renewable solutions. IID is seventh on SEPA's annual top 10 list which ranks American electric utilities that have added the most new solar power to their systems on a watts-per-customer basis in 2012.

The annual ranking, which identifies the companies that are integrating solar into the nation's power grid, is part of the sixth annual Utility Solar Rankings report. The full report will be released in May.
"IID is proud to receive this recognition as a utility leader in the renewable energy industry," said Sabrina Barber, energy management and strategic marketing assistant manager for IID. "Our commitment to California's renewable portfolio standards, our customers and the environment are exemplified through this recognition."
IID's program portfolio includes several renewable energy programs where customer participation played an integral role in the ranking. In 2012, the district provided more than $2.1 million in incentives, through its PV/Solar Solutions Program to customers who installed photovoltaic systems at their homes or businesses.
To date, IID's service area is home to 575 photovoltaic systems, producing more than 45.274 megawatts of direct current.
"We are pleased to welcome IID to our top 10 list, which identifies the leaders from our upcoming sixth annual Utility Solar Rankings Report," said Julia Hamm, president and CEO of SEPA. "In 2012, new installations resulted in almost 1,500 megawatts of additional new solar connected to the national grid, a doubling in new solar capacity from two years ago. Both the number of systems and the amount of new capacity make solar electricity the fastest growing electric source in the U.S. in 2012. SEPA will continue to promote our utility leaders and encourage widespread solar adoption to ensure a clean, diverse energy mix for the future."
Featured Product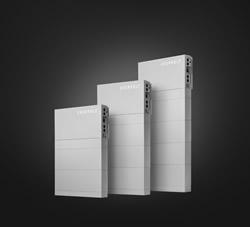 Extract maximum power production from every roof size and shape. HIT® AC Series combines the module efficiency of Panasonic solar panels with the intelligence of Enphase microinverters. A built-in IQ 7X microinverter with Individual MPPT (Module-level Power Point Tracker) tracking helps deliver an all-in-one module that offers design flexibility, reduced installation time, and a higher ROI. Field-replaceable microinverter with no DC wire management required yields lower cost of ownership.