LIVERMORE, California (April 18, 2013) - SolarBOS, Inc., a leading developer and manufacturer for Balance of System products in the Solar Renewable Energy Industry, is pleased to announce the appointment of John Hass as President and CEO. John joins the team to help fuel continued growth, enabling increased focus on advanced product development.

John brings 18 years of experience in the design, development, manufacturing, and sales/marketing of power systems to a variety of industries. He will be responsible for leading all aspects of SolarBOS' organization.
SolarBOS has a significant history of bringing valuable products to the industry, helping to drive cost reductions. Jason Schripsema, Chairman and CTO, "I'm excited to have John come aboard to help us support our customers and focus on growth. We have a number of exciting products to bring to the market this year."
Featured Product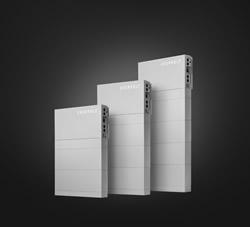 Panasonic's Total Home Energy System is built to deliver. The same battery technology we use to power the world's most advanced electric cars is now available to power your home. But it doesn't stop there. The all-in-one renewable energy system pairs Panasonic solar panels with Evervolt™ batteries to offer your customers a complete solar + storage solution, manufactured and warrantied by a company you know you can trust. In stock now.