Solar Electric and Solar Water Heating Systems To Be Showcased During Wilmington's Parade of Homes
WILMINGTON, NC, April 24, 2013 – The 27th Annual Parade of Homes features a solar-powered home, built by Shallotte's Blue Sky Building Company and installed by Wilmington based Cape Fear Solar Systems.

This custom built 4,326 sq. ft. house on 543 Stanwood Drive SE in Bolivia, NC uses various forms of green building elements including geothermal HVAC, a rainwater collection system, and both solar electric and solar water heating systems. "Based on the homeowner's vision, we worked with local companies to embed multiple sustainable features to meet the goal of energy independence. Modern construction is all about building energy smart homes," highlights Luke Perisich, owner of Blue Sky Building Company, LLC.
The solar water heating system consists of two solar thermal collectors and a 75 gallon water tank supplying 90 percent of the hot water for the house, resulting in a 25-30 percent lower monthly energy bill. "When building a new home, it makes perfect financial sense to upgrade the water heater to solar to eliminate the fuel costs during the next 25+ years," John Donoghue, owner of Cape Fear Solar Systems explains.
The 3.6 kW solar photovoltaic (electric) system was designed to maximize the available roof space with 15 high efficiency SunPower 240 ACPV solar panels with built in micro-inverters. The system is expected to produce 5,517 kWh on a yearly basis minimizing the home's monthly operational costs.
"Together with the homeowner, we selected the highest performing solar panels on Earth, SunPower E-series. However, the real power of this combined system is the incorporation of the two technologies, solar electric and solar water heating, minimizing the electrical demand of the house," emphasizes Donoghue. He further points out, "Systems installed during the building stage also allow for incorporation of the necessary lines, wires or conduit into the home's structure, resulting in a clean final look."
The house, with its energy conserving elements, is currently undergoing a verification process with Above and Beyond Energy for LEED Gold Certification, issued by the U.S. Green Building Council, for its leadership in energy and environmental design.
The Parade of Homes is sponsored by the Wilmington Cape-Fear Home Builders Association and highlights the finest work in local home construction. The tour takes place on the 27th and 28th of April and the 4th and 5th of May, 2013, from noon to 5 pm and is free of charge.
More information about this solar-powered house can be found under number 56, listed on page 70 of the WCFHBA Parade of Homes magazine available at www.wilmingtonparadeofhomes.com.
About Cape Fear Solar Systems, LLC
Wilmington, NC based Cape Fear Solar Systems, LLC designs and installs turnkey solar systems for residential, commercial and agricultural customers. Fully licensed, insured and certified, Cape Fear Solar Systems offers solar panels for solar water heating, photovoltaic (solar electric) and pool heating applications. Cape Fear Solar Systems is a Premier Dealer for SunPower, the world's most efficient solar panels. Locally owned and operated, Cape Fear Solar Systems has installed over 90 solar systems in the area and is recognized by its customers for having a high standard of integrity, accuracy in forecasting the output of installed systems, and outstanding post-installation customer service. Extensive experience, in-house engineering capabilities, and having achieved all three NABCEP Certifications (PV Installation Professional, PV Technical Sales Professional and Solar Heating Installer) make Cape Fear Solar Systems the local solar leader in Southeastern North Carolina. For more information about Cape Fear Solar Systems, go to www.CapeFearSolarSystems.com.
About Blue Sky Building Company, LLC
Blue Sky Building Company is resolute in providing quality in its custom homes, integrity in its business traditions, and honesty with its clients. We understand your new home is a point of pride. We want to help you build your dream home the way you want it; your dream, your vision. To learn more, please visit www.blueskybuildingcompany.com.
Featured Product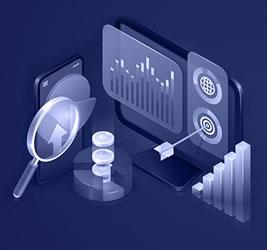 At Precedence Research we combine industry-leading insights with ground-breaking research techniques to help our clients successfully address their unique business challenges and achieve mission-critical goals. Our suite of services is designed to give tailwinds to businesses.