Responding to planning proposals announced today by the Scottish Government, Jenny Hogan, Director of Policy for Scottish Renewables, said:
"Onshore wind is absolutely key to meeting Scotland's climate change and renewable energy targets and excluding large areas of the country suitable for wind farms could potentially slow progress to achieving these objectives.

"Scotland is known across the world for its beautiful landscapes and dynamic renewable energy industry and the Scottish Government has to balance both of these priorities. However, we should remember that climate change remains the greatest threat to our natural environment and renewable energy is one of the key tools in reducing harmful emissions.
"Ultimately decisions over where wind farms can and can't be built are for democratically elected politicians both locally and nationally.
"It is important that the consultation on the National Planning Framework and Scottish Planning Policy brings greater clarity to all those concerned with making decisions about Scotland's landscapes and energy needs."
Featured Product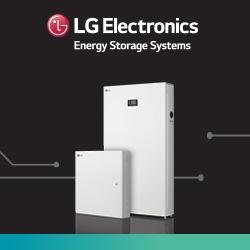 LG Solar is transforming today's solar landscape, offering precision-manufactured and high-efficiency solar panels for homeowners who demand high performance, reliability and consistently strong energy yield from a brand they can trust. LG modules feature outstanding durability, appealing aesthetics and high-efficiency technology, backed by a limited 25-year product, performance and labor (up to $450) warranty. Homeowners who purchase LG Solar modules know they're protected by a diversified global brand.