A123 Energy Solutions has always been focused on high performance, safe and reliable battery systems and will continue to develop new energy storage products under this new brand.
WINDPOWER 2013

WESTBOROUGH, Mass.--A123 Systems, LLC announced today that its businesses focused on advanced batteries for electric grid, backup power and lead-acid replacements for commercial applications will be branded A123 Energy Solutions, combining the activities of several previous groups of A123 Systems. This new division, headquartered in Westborough Massachusetts, will continue to design, develop, and manufacture advanced lithium ion energy storage systems ranging from small industrial batteries to multi-megawatt grid-scale energy storage systems. A123 Energy Solutions will also continue to support its network of value-add channel partners, distributors and resellers for A123 Systems' industry-leading Nanophosphate® cell products.
"A123 Energy Solutions has always been focused on high performance, safe and reliable battery systems and will continue to develop new energy storage products under this new brand, which helps to distinguish our activities from the transportation division in Livonia and the technologies division in Waltham," said Bud Collins, President of A123 Energy Solutions.
With locations in Westborough, Massachusetts and St. Louis, Missouri, as well as Suzhou, China, A123 Energy Solutions utilizes its state-of-the-art development centers and ISO 9001/ISO 14001 certified manufacturing facilities to design and manufacture advanced lithium ion batteries, including products like its ALM 12V7 batteries for replacing lead-acid, and its megawatt-scale Grid Storage Solution, a containerized battery system used for stabilizing the grid. As a leader in the lithium ion battery industry for stationary grid-connected energy storage systems, A123 Energy Solutions has delivered over 100 megawatts of grid battery systems, more than any other lithium ion provider in the world, and has been installing and supporting the operation of these systems since 2009, in diverse locations ranging from the Atacama desert in Chile to the island of Maui in Hawaii.
A123 Energy Solutions will unveil its new brand and showcase its industry-leading grid energy storage products at the AWEA Windpower 2013 conference, May 5-8, 2013, Chicago, IL (booth #2745).
About A123 Systems, LLC
A123 Systems, LLC, a wholly owned subsidiary of Wanxiang Group, is a leading developer and manufacturer of advanced lithium-ion batteries and energy storage systems for transportation, electric grid and lead-acid replacement applications. The company's proprietary Nanophosphate® lithium iron phosphate technology is built on novel nanoscale materials initially developed at the Massachusetts Institute of Technology and is designed to deliver high power and energy density, increased safety and extended life. A123 leverages breakthrough technology and expert systems integration capabilities to deliver innovative solutions that enable customers to bring next-generation products to market. For more information, please visit www.a123systems.com.
Featured Product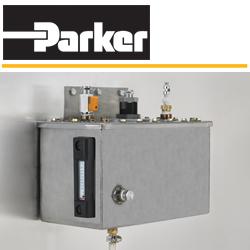 Many 1.5 MW wind turbines use traditional open-loop water/glycol cooling systems. Regular water evaporation in the reservoir elevates the mixture's viscosity, prohibiting cooling of the IGBT and associated critical controls, causing the wind turbine to overheat unless serviced, which in turn means turbine downtime and high maintenance costs. Parker's KleenVent Coolant Evaporation Inhibitor (KV-CEI) is a simple add-on to the legacy cooling system, that eliminates water evaporation in the coolant solution and stops the ingress of airborne contaminants, by enclosing the cooling loop. The KVCEI also removes the need for continuous coolant monitoring during the warm season. Traditional maintenance calls to replenish or rebalance the fluids, take the wind turbine and transformer offline, resulting in significant downtime and revenue loss. Parker's cooling system solution optimizes wind turbine uptime and revenue, reduces maintenance costs and increases overall efficiencies.