Bill Mulligan Appointed Executive Chairman; Greg Vance Joins as VP Engineering
Austin, Texas May 13, 2013

SolarBridge Technologies (SolarBridge), a leading provider of PV microinverter solutions, today announced two additions to its executive staff. Bill Mulligan becomes executive chairman of SolarBridge, and Greg Vance joins the company as VP of Engineering. Both roles are seen as key to driving the rapid growth of SolarBridge's innovative, award-winning solar power electronics solutions in the marketplace.
A renowned expert in the solar industry, Bill Mulligan was appointed to the board of SolarBridge in 2011. In his new role as executive chairman, Mulligan will drive the company's continued development of leading-edge power electronics solutions. Mulligan served as vice president of research and development for SunPower from 1998 until 2010, during which time SunPower grew from a company of 40 employees to more than 5,000. He led the development of their low-cost, one-sun silicon PV cell technology and under his leadership SunPower developed and commercialized the world's highest efficiency solar panel. Prior to SunPower Mulligan held roles at JX Crystals Inc., National Renewable Energy Lab (NREL), AstroPower Inc. and Fairchild/National Semiconductor.
As VP of Engineering, Greg Vance will be responsible for hardware and software product development, program management and global engineering of SolarBridge microinverters, Power Manager gateway and Power Portal web-based monitoring system. Vance served in senior management roles at Dell Inc. for the past 15 years. At Dell, Vance oversaw Dell's high end, four-socket server design as well as key functional areas including enterprise power engineering, memory engineering, project management as well as ECAD and engineering software tools development. As senior director of server platform development, he was the primary point of contact for key co-development OEM efforts between Dell and Intel. He began his tenure with Dell as a senior development manager responsible for the development of Dell's dual processor Precision workstations.
Prior to Dell, Vance spent five years in engineering development and management roles with InterGraph, where he developed industry-leading, high-end multiprocessor workstations. Vance holds a Bachelor of Science in Electrical Engineering from the University of Alabama in Huntsville.
"These additions to our team are fundamental to the continued expansion of our product offerings and our global footprint as a company," said Ron Van Dell, president and CEO of SolarBridge. "We have entered a period of rapid and prolonged growth and this expansion of our executive team is key to taking our company to a higher level of total business execution."
About SolarBridge Technologies
SolarBridge Technologies, a leader in integrated microinverter technologies for the solar industry, is accelerating the adoption of rooftop solar energy in residential and commercial applications. SolarBridge's patented Pantheon microinverter mounts directly onto solar panels, greatly increasing system efficiency and reliability, while reducing the cost of solar installation and maintenance. The Pantheon microinverter is designed to match the lifetime of solar panels, enabling manufacturers to provide a 25-year warranty on their AC modules. The company is headquartered in Austin, Texas. For more information, visit http://www.solarbridgetech.com.
Featured Product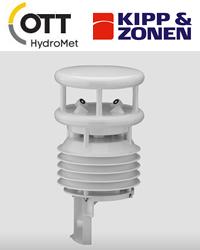 Colocation is a growing trend within the energy industry. A recent study from the US National Renewable Energy Laboratory suggested that installing floating solar arrays on US hydroelectric plant reservoirs could become an important new source of electricity. Recent studies suggest that installing floating solar arrays on US hydroelectric plant reservoirs could become an important new source of electricity. Learn about the advantages of both generation systems, tools to assure smooth operations, case studies, and challenges remaining in this emerging field. Download our whitepaper now!