HOUSTON, May ­­20, 2013 – Lowfoot, Inc. (www.lowfoot.com), was recently recognized for its unique software technology that enables energy providers to improve customer engagement through sharing smart meter data in an interactive format, including online and on mobile devices. Lowfoot gives providers and utilities the ability to influence and shift peak energy usage. In addition, it offers households and small businesses the ability to make better informed decisions on their energy consumption and, as a result, save money.

Lowfoot was selected over one dozen other finalists by a judging panel of experts that included Climate KIC's Zsolt Gemesi and Mark Watts from Arup, as well as senior executives from The Climate Group.
Jim Walker, Co-founder and International Programs and Strategy Director at The Climate Group, said: "The judges recognized Lowfoot's revolutionary potential to bring the benefits of industrial energy efficiency programs to small business owners. By providing opportunities to cut carbon emissions and make money in the process, Lowfoot is leading the way in the disruption of our energy systems by information technology."
"We are honored to be chosen by such a prestigious panel of industry experts. What we bring to the market is, indeed, revolutionary in its ability to reduce electricity consumption during peak periods and, as a result, reduce the production of carbon and the need to build additional power plants," according to Philip Playfair, Co-founder and CEO of Lowfoot.
"In our business model, we encourage behavior change among consumers, both individual and corporate, by incentivizing them to make better decisions and use electricity more efficiently," he added.
Founded in 2009, Lowfoot is a privately held corporation with offices in Toronto, Canada and Houston, Texas. Lowfoot is a rapidly growing provider of innovative solutions for the electricity and utility industry. Lowfoot currently has active consumer participation in California, Canada, Europe and Texas. For more information, visit us at www.lowfoot.com. For more information about the Climate Group and the Competition, visit http://www.theclimategroup.org/what-we-do/news-and-blogs/23-winning-solutions-announced-that-have-potential-to-transform-our-cities/.
Featured Product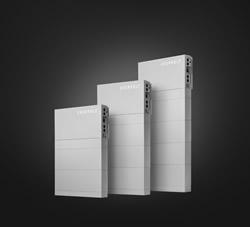 Panasonic's Total Home Energy System is built to deliver. The same battery technology we use to power the world's most advanced electric cars is now available to power your home. But it doesn't stop there. The all-in-one renewable energy system pairs Panasonic solar panels with Evervoltâ"¢ batteries to offer your customers a complete solar + storage solution, manufactured and warrantied by a company you know you can trust. In stock now.