• Daily Outages in Markets with Unreliable Grids • Crisis Situations in Markets with Reliable Grids
VANCOUVER, CANADA– As addressed at the Company's Annual General Meeting yesterday, Ballard Power Systems (NASDAQ: BLDP)(TSX: BLD) confirmed that recent growth in shipments of its ElectraGenTM Telecom Backup Power systems is being driven by two distinct needs: (i) backup power for regular, even daily, power outages in markets with unreliable electricity grids; (ii) backup power for markets with reliable grids yet vulnerable to extended power outages in crisis situations such as extreme weather conditions.

As explained at the Meeting by Larry Stapleton, Ballard Vice President of Sales, the first driver of this growing demand emanates from geographical markets where the electricity grid is unreliable, including parts of Asia, Africa and Latin America. Unreliable grids can result in regular, even daily, power outages. These outages disrupt wireless telecom services, since traditional battery and diesel generator backup power solutions are often unable to bridge the gap in power for a sufficient period of time, or fail to start at all.
As an alternative to these legacy battery and diesel generator solutions, fuel cell backup power systems have proven efficient and reliable performance over extended durations, at over 2,000 sites. As a result, a significant volume of fuel cell systems are now being ordered and installed in markets with unreliable grids. For example, Ballard has shipped more than 200 ElectraGenTM systems to South Africa and Indonesia over the past 10 months, where unreliable grid conditions result in frequent outages that often last for extended periods of time. In these markets, the need for extended duration backup power is an ongoing operational requirement for telecom operators.
Laurentius Human, CEO of Inala Technologies, a Ballard distribution partner in South Africa said, "Our telecom customers in South Africa and other parts of Africa have been very pleased with the reliability of the fuel cell systems deployed to date and are seeing a large opportunity for further deployments across their networks. These products address many of the challenges faced with diesel and battery based backup power alternatives."
A second driver of the growing demand for fuel cell backup power solutions in the telecom industry, is the need for extended backup power solutions in geographical markets with reliable grids but with concern over crisis situations, which result in extended power disruptions to telecom networks; including extreme weather, floods, earthquakes and security situations.
As an example, Ballard has shipped more than 300 ElectraGenTM systems this year to Nokia Siemens Networks (NSN) for deployment with major telecom service providers in Japan, who are 'hardening' their networks with extended backup power capabilities, in the aftermath of the 2011 tsunami crisis.
Mark Donaldson, Head of Mobile Broadband Energy Solutions at NSN said, "Mobile networks can be vital when a disaster strikes, and power outages make other forms of communication difficult. Integrating fuel cells with our base stations can significantly increase the resilience of the mobile networks we provide."
Ballard's ElectraGen™-ME methanol-fuelled products are particularly well suited for 'extended duration runtime' backup power needs. These systems are designed for high reliability, long life and minimal preventive maintenance – in addition to being a clean energy solution. These products include a fuel reformer that converts HydroPlus™ (a methanol-water liquid fuel mixture) into hydrogen used by the fuel cell to power the telecom site.
About Ballard Power Systems
Ballard Power Systems (NASDAQ: BLDP)(TSX: BLD) provides clean energy fuel cell products enabling optimized power systems for a range of applications. Products deliver incomparable performance, durability and versatility. To learn more about Ballard, please visit www.ballard.com.
This release contains forward-looking statements concerning market drivers for our products and corresponding value propositions for our customers. These forward-looking statements reflect Ballard's current expectations as contemplated under section 27A of the Securities Act of 1933, as amended, and Section 21E of the Securities Exchange Act of 1934, as amended. Any such forward-looking statements are based on Ballard's assumptions relating to its financial forecasts and expectations regarding its product development efforts, manufacturing capacity, and market demand.
These statements involve risks and uncertainties that may cause Ballard's actual results to be materially different, including general economic and regulatory changes, detrimental reliance on third parties, successfully achieving our business plans and achieving and sustaining profitability. For a detailed discussion of these and other risk factors that could affect Ballard's future performance, please refer to Ballard's most recent Annual Information Form. Readers should not place undue reliance on Ballard's forward-looking statements and Ballard assumes no obligation to update or release any revisions to these forward looking statements, other than as required under applicable legislation.
Further Information: Guy McAree +1.604.412.7919, media@ballard.com or investors@ballard.com
Featured Product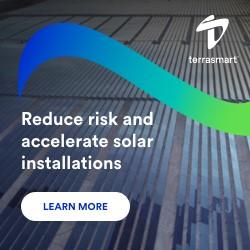 We push the limits in renewable energy, focusing on innovation to drive progress. Pioneering new solutions and ground-breaking technology, and smarter ways of working to make progress for our clients and the industry.