Expands North American Testing and Certification capabilities
Pleasanton, CA – June 5, 2013--TÜV Rheinland has completed the construction of its new testing laboratory designed to inspect and certify small- to mid-sized power inverter devices. Inverters—devices that change direct current (DC) into alternating current (AC)—are used extensively within photovoltaic solar, wind, fuel cell and other renewable energy systems. The applicable international standards of product safety and grid connections to which the new facility will test include UL 1741; CSA C22.2 No. 107.1; IEEE 1547; IEEE 1547.1; IEC 62109-1 & -2; EN 50438; VDE 4105; AS 4777-2 &-3; BDEW; JET and others.

"TÜV Rheinland has been performing inverter testing around the world for a number of years." said Fred Zhu, Business Development Manager for the Business Field Electrical and Product Safety. "Now that our new Pleasanton lab is complete we can test most low-- and medium-power inverters and converters right here in North America, and our technical staff is readily available to set up and witness large utility-scale inverters on-location at customer facilities. In either case, once our testing testing indicates compliance to applicable standards, we can provide the necessary and listing reports and issue the appropriate certification for products to be used both here and overseas."
The new Pleasanton operation is the latest addition to TUV Rheinland's worldwide network of inverter testing facilities, joining laboratories in Germany, Italy Hungary, Shanghai, Taiwan and Japan, and the company is prepared to open an additional facility on the eastern coast of the United States to accommodate the expected increase in testing and certification demand. "Power generation from renewable resources is only going to increase moving forward" continued Zhu. "North American manufacturers are going to need not just more testing and certification for regulatory access to global markets, they will also need pre-testing during their product design verifications and other services aimed at improving the bankability and end-user confidence in their products' performance."
The new laboratory is directly connected to TUV Rheinland's existing environmental and five-meter anechoic chambers, which will allow for multiple testing procedures, such as EMC and extreme temperature cycling, to be performed seamlessly and quickly. In addition, the facility's Wi-Fi, Bluetooth, ZigBee and smart grid-relevant services can be utilized to help incorporate inverters into sophisticated networks.
About TÜV Rheinland
Founded in 1872, TÜV Rheinland is a global leader in independent testing, inspection, and certification services, ensuring quality and safety for people, the environment and technology in nearly all aspects of life. The company maintains a presence in 500 locations spanning 65 countries employs 17,000 people and has annual revenues of $2 billion (€1.5 billion). TÜV Rheinland inspects technical equipment, products and services, oversees projects and helps to shape processes for a wide variety of companies through its worldwide network of approved labs, testing facilities and education centers. Since 2006, the company has been a member of the United Nations Global Compact to promote sustainability and combat corruption. For more information, visit www.tuv.com/us.
Featured Product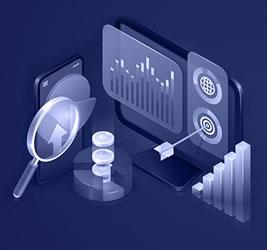 At Precedence Research we combine industry-leading insights with ground-breaking research techniques to help our clients successfully address their unique business challenges and achieve mission-critical goals. Our suite of services is designed to give tailwinds to businesses.