The PID test assesses how well modules can withstand the degradation phenomenon known as Potential Induced Degradation (PID).
GUELPH, Ontario, June 6, 2013 -- Canadian Solar Inc. (the "Company", or "Canadian Solar") (NASDAQ: CSIQ), one of the world's largest solar power companies, today announced that its solar modules CS6P-P series (60 cells, polycrystalline ) and its monocrystalline MWT cell modules, ELPS CS6P-MM series (60 MWT cells, monocrystalline) have all passed Fraunhofer ISE's PID test in accordance with the draft IEC62804 (System Voltage Durability Qualification Test for Crystalline Silicon Modules).

The PID test assesses how well modules can withstand the degradation phenomenon known as Potential Induced Degradation (PID). For a module to pass the PID test, its power degradation must be less than 5% following the PID test. Following test conditions are applied:
*Chamber air temperature: 60 degrees Celsius +/- 2 degrees Celsius
*Chamber relative humidity: 85% +/- 5% RH
*Test duration: 96 hours
*Voltage: -1000V
CS6P-P series polycrystalline modules have a power range from 235W to 255W. ELPS CS6P-MM series monocrystalline modules cover power output from 260W to 270W.
Dr. Shawn Qu, Chairman and CEO of Canadian Solar, said, "Despite the highly rigid standards, Canadian Solar modules have been confirmed once again to be PID resistant. In 2011 and 2012, Canadian Solar modules had passed PID tests done by PI Berlin in Germany and PVLB in USA. This latest test further validates the premium quality of Canadian Solar's modules. We will continue to leverage our state-of-the-art PV testing lab as we work to safeguard the high-quality our solar modules have become known for worldwide over the past 12 years."
How does PID happen? How to prevent PID from happening?
According to general consensus among solar system experts, the major root cause of PID is the combination of high level humidity and heat in an environment where a solar system is installed. Various studies have shown, and been confirmed by several PV solar systems in operation, that in a solar power system with P-type (C-Si) modules installed in a hot and humid area without negative grounding, a negative bias will build over time inside the module, between its internal circuit and the frame, thus giving rise to the PID phenomenon. PID high-risk areas include desert areas, tropical regions and locations close to water.
There are several ways to lessen PID effects:
*Special solar cell and module technology could enhance module level PID resistance
*Well-designed system configuration and proper installation according to installation manual
*Negative pole grounding
The most effective solution to PID problem suggested by PV system experts is to have negative pole grounding in the system installation. This way, the solar module array will have very high resistance to PID effect in a system.
About Canadian Solar
Founded in 2001 in Canada, Canadian Solar Inc. (NASDAQ: CSIQ) is one of the world's largest and foremost solar power companies. As a leading vertically integrated provider of solar modules, specialized solar products and solar power plants with operations in North America, South America, Europe, Africa, the Middle East, Australia and Asia, Canadian Solar has delivered more than 4GW of premium quality solar modules to customers in over 50 countries. Canadian Solar is committed to improve the environment and dedicated to provide advanced solar energy products, solutions and services to enable sustainable development around the world. For more information, please visit www.canadiansolar.com.
Featured Product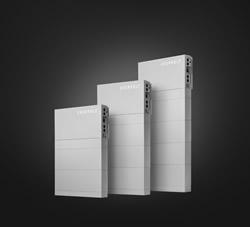 Panasonic's Total Home Energy System is built to deliver. The same battery technology we use to power the world's most advanced electric cars is now available to power your home. But it doesn't stop there. The all-in-one renewable energy system pairs Panasonic solar panels with Evervolt™ batteries to offer your customers a complete solar + storage solution, manufactured and warrantied by a company you know you can trust. In stock now.