June 10-12, 2013 at the Crowne Plaza in Warwick, Rhode Island
ROCKVILLE, MD – June 6, 2013 – Energy Ocean International will be host to the United States Senator for Rhode Island, Sheldon Whitehouse, who will kick-off the 10th Annual Conference at 9:45 a.m. EST on Monday, June 10th. The Energy Ocean International Conference and Exhibition, which will be held June 10-12, 2013 at the Crowne Plaza in Warwick, Rhode Island, has been the leading event for the offshore renewable energy industry, covering developments in wind, wave and tidal energy.

In his opening remarks, Senator Whitehouse will discuss the latest offshore renewable energy developments in Rhode Island and the impacts on local development. "Rhode Island has continued to be a leader in offshore renewable energy development" says Stephen R. McCollum, Show Director. "With the recent announcement of the first ever competitive lease sale off the coast of Rhode Island we look forward to Senator Whitehouse's remarks on the continuing advancement of offshore energy efforts in the State."
Following the Senator's opening remarks will be the Opening General Session with a Technology Roundtable on What's New for Ocean Energy with speakers from leading organizations including Flumill, Schottel Tidal, Environment Coastal & Offshore and Resolute Marine Energy, Inc. Remaining sessions for the first day of the Conference will include:
*West Coast States Project Development
*New Patent Strategies For Wind Energy Companies in an Era of Patent Reform
*Ocean Thermal Energy Conversion: Economic Feasibility for Electricity Generation
*Cabling, Connectors and Supply Chain Management
*Pinnacles for Success: Adaptive Management and Stakeholder Engagement
To see the entire program or to register for the conference, visit www.EnergyOcean.com.
About Energy Ocean International
Energy Ocean International is the leading industry event dedicated to promoting the development of clean, predictable and sustainable energy from the world's oceans. Building on 10 years of continued success, Energy Ocean International delivers the industry's most comprehensive conference and exhibition covering the most important issues and opportunities facing each discipline of the industry today: wind, wave, and tidal.
Energy Ocean International 2013 Conference Details:
Energy Ocean International's 3-day event offers the latest in offshore ocean energy technological advances and updates on what's happening in the industry, including regulatory issues and policy. In addition to sessions led by the most qualified and relevant speakers in the industry, the conference offers multiple networking events and opportunities for attendees to collaborate on new technologies, regulation, financial opportunities, case studies and research. The 2013 Energy Ocean International Conference will take place Monday-Wednesday, June 10-12 at the Crowne Plaza at the Crossings, 801 Greenwich Avenue, Warwick, Rhode Island 02886.
Featured Product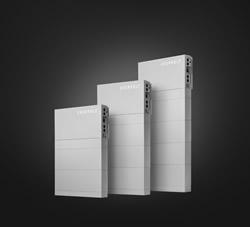 Renewable energy stored in an EVERVOLT home battery system is the perfect backup plan against an uncertain utility grid and weather events. Run key appliances longer and live life when the unexpected happens. EVERVOLT battery storage systems are covered by a complete 12-year warranty from Panasonic.