WASHINGTON, D.C.– With the announcement today that California's San Onofre Nuclear Generating Station will be shut down permanently, Rhone Resch, SEIA president & CEO, issued the following statement:

"The solar industry stands ready to work with state and utility officials on a long-term, cost-effective plan to increase electrical generation to Californians by adding new solar capacity. Whether it's through rooftop solar systems on homes, businesses and schools, or large utility-scale projects, solar offers the state a clean, safe, affordable and reliable source of energy, which is literally inexhaustible. This will not only benefit ratepayers over the long run, but it will also improve the reliability of California's grid – especially during peak demand times and during the state's long, hot summers."
About SEIA®:
Established in 1974, the Solar Energy Industries Association® is the national trade association of the U.S. solar energy industry. Through advocacy and education, SEIA and its 1,000 member companies are building a strong solar industry to power America. As the voice of the industry, SEIA works to make solar a mainstream and significant energy source by expanding markets, removing market barriers, strengthening the industry and educating the public on the benefits of solar energy. www.seia.org
Featured Product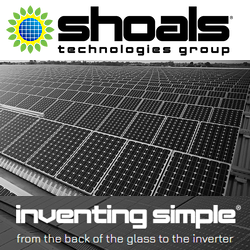 Inventing Simple® isn't just a slogan to us, it's a way of life. Using simple plug-and-play ideology, we revolutionized solar installations in 2003 with our Interconnect System™. Our harnessing system is now the gold standard EPC's use around the world. By using simple ideas, we are making solar energy a more affordable and clean power source for future generations.