Debra Huttenburg, VP Sales & Customer Care, Americas
NEWBURYPORT, Mass. (June 10, 2013) — Mersen, a global leader in the field of electrical protection, has named Debra Huttenburg its VP Sales & Customer Care, Americas. Debra will be responsible for updating Mersen's sales strategy in North America in accordance with the ambitious five-year plan validated by Mersen's Executive Committee; accelerating business development in South America; and deploying newly upgraded Sales Excellence standards.

Debra holds an MBA from Western Illinois University as well as a BS in International Business from Quincy University. She completed The Executive Program at Darden School of Business.
Prior to joining Mersen, Debra was Vice President, US/Canada Sales at Panduit Corporation, a global leader in data communications and electrical physical infrastructure solutions. Debra also held leadership positions at Harris Broadcast Communications Division and Andrew Corporation.
"Debra has a proven history of success in developing customer-focused solutions and growing market share," stated Laurent Marcenac, Mersen's VP Global Sales & Customer Care. "Debra's strong drive, team leadership ability, and outstanding experience in building client relationships will further reinforce Mersen's growth potential in the Americas."
About Mersen
Mersen, formerly Ferraz Shawmut, is worldwide expert in high-performance materials for extreme environments and in the reliability and safety of electrical installations. Drawing on a century of experience—and an ongoing commitment to critical research in electrical safety— it provides industrial, commercial, and OEM customers with innovative products and unsurpassed technical support. The electrical and circuit protection division provides a comprehensive line of current-limiting fuses (low voltage, general purpose, medium voltage, semiconductor, miniature and glass, and special purpose) and accessories, fuse blocks and holders, power distribution blocks, low voltage disconnect switches, surge protection, high power switches, laminated bus bar, heatsinks, and more.
Amp-Trap® High-Speed Class J (HSJ) fuses, TPMOV® Technology, and the SmartSpot® open-fuse indicator are a few of the company's latest innovations. For more information, call 978-462-6662 or visit http://ep-us.mersen.com.
Featured Product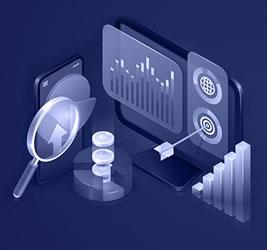 At Precedence Research we combine industry-leading insights with ground-breaking research techniques to help our clients successfully address their unique business challenges and achieve mission-critical goals. Our suite of services is designed to give tailwinds to businesses.