With over 10 projects securing PPAs or in advanced planning for the spotmarket, financiers are critically assessing the viability of projects against each other based on module but also inverter choice.
Inverters are a critical component of any PV plant and have a huge bearing on the up-time and performance of a plant account, as they account for over 50% of performance failures in PV plants in the USA. In spite of the growing PV market there has been little work on creating accurate performance projections and maintenance plans making plants harder to finance.

The most common causes of inverter failure are often related to failures in temperature. Even though most inverters are now housed, there are new challenges in Chile. One of the first challenges is in ventilation, at such high altitude it can be harder to regulate temperate around the inverter and this can lead to overheating, what's more the Atacama desert also experiences large swings in temperature ranging from 77 degrees Fahrenheit to minus 10 or minus 15 degrees which can also destabilize the system.
In Chile there is a lack of technical renewable energy standards which are also contributing to concern. At present the lack of guidance mean developers are unsure of the what size inverters to use. Jorge Coello, Director of Technical Services at Enertis has pointed out that whilst a higher AC/DC ratio is beneficial for performance and efficiency gains, it is not yet known whether this inverter is approved or suitable.
Globally, 1000VDC are fast becoming the norm for utility-scale inverters and this size of inverter can make serious improvements in performance through reduced resistance to the current, and more manageable voltage margins. Careful testing and continual assessment will be needed to ensure that developers and EPCs are deploying the most reliable inverters and performing adequate maintenance. It may also be possible to transfer lessons from wind into the sector, especially about the effect that dust has on the inverter when exposed to the elements for maintenance etc. Dust settling on the inertial separator will require regular maintenance to be cleared.
Drawing on lessons from other areas in the world such as the south west of the USA where the dust conditions are similar will be essential. Testing laboratories are yet to catch up with the inverter demands in Chile, or to run performance tests which simulate the environment.
PV Insider LATAM (10-11 September, Santiago, Chile) will be looking at inverter performance in detail to ensure that companies get plants off paper into production and are able to realize the potential of the opportunity there. Featuring leading developers such as Solar Pack, SunEdison, Ingenostrum, as well as the national grid authorities of CDEC-SIC and CDEC-SING the event will give the attendees the commercial and technical knowledge they need to become solar leaders in Chile.
For more information on the conference visit: www.pv-insider.com/latam/en-index.php
Contact:
Letty Thomas
PV Insider
lthomas@pv-insider.com
Featured Product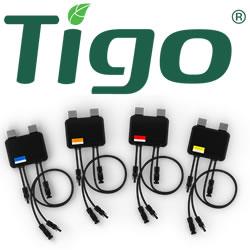 Tigo will announce the new product launch of the patented UHD-Core TS4-A (Advanced Retrofit/Add-on) Platform at SPI 2019. The new TS4-A-M (Monitoring) & TS4-A-S (Safety) units have improved lightweight hardware and lower labor costs to address a range of functions and budgets. The TS4-A-M allows module-level monitoring via Tigo's SMART Website & App. The TS4-A-S is UL-certified as a rapid shutdown solution for residential and C&I PV system. Both units join the Tigo's multivendor solution that works with almost any inverter and smart module in the global PV market. Contact sales@tigoenergy.com for pricing, shipping, and availability in Q4'19.