Achieving ISO 14001 Certification underscores IMPCO's commitment to corporate social responsibility through the development and manufacture of environmentally conscious products and processes.
SANTA ANA, Calif., June 25, 2013 -- IMPCO Technologies,

Inc., a subsidiary of Fuel Systems Solutions, Inc., announced that its Santa
Ana, California facility has achieved ISO
14001:2004 Certification. The Certification was awarded by UL DQS Inc., one
of the top certification bodies in the world and reflects IMPCO's ability to
meet the International Organization for Standardization's
(ISO) requirements for environmental management systems in its daily
operations.
Massimo Fracchia, IMPCO Technologies' General Manager commented: "IMPCO
develops products that allow internal combustion engines to run on
compressed natural gas (CNG) and liquefied propane gas (LPG). Achieving ISO
14001 Certification underscores IMPCO's commitment to corporate social
responsibility through the development and manufacture of environmentally
conscious products and processes. This certification provides assurance to
our stakeholders that IMPCO's environmental impact is being measured and
reduced with the goal of improving our use of natural resources and
minimizing waste."
About Fuel Systems Solutions
Fuel Systems Solutions is a leading designer, manufacturer and supplier of
proven, cost-effective alternative fuel components and systems for use in
transportation and industrial applications. Fuel Systems'
components and systems control the pressure and flow of gaseous alternative
fuels, such as propane and natural gas, used in internal combustion engines.
These components and systems feature the Company's advanced fuel system
technologies, which improve efficiency, enhance power output and reduce
emissions by electronically sensing and regulating the proper proportion of
fuel and air required by the internal combustion engine. In addition to the
components and systems, the Company provides engineering and systems
integration services to address unique customer requirements for
performance, durability and configuration. www.fuelsystemssolutions.com
Featured Product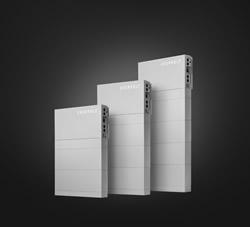 Extract maximum power production from every roof size and shape. HIT® AC Series combines the module efficiency of Panasonic solar panels with the intelligence of Enphase microinverters. A built-in IQ 7X microinverter with Individual MPPT (Module-level Power Point Tracker) tracking helps deliver an all-in-one module that offers design flexibility, reduced installation time, and a higher ROI. Field-replaceable microinverter with no DC wire management required yields lower cost of ownership.