Trade Mission Puts Focus on Waste-To-Energy and Landfill Gas-To-Energy Project Development
Newport Beach, California June 27, 2013

FirmGreen Inc. (FirmGreen), a small renewable-energy company based in Orange County, Calif., hosted a Brazilian trade delegation at its Newport Beach headquarters this week as part of an United States Trade and Development Agency (USTDA) Waste-to-Energy and Landfill Gas-to-Energy Reverse Trade Mission. Santa Ana Mayor Miguel Pulido; Andrew Moy, Regional Vice President at Wells Fargo Global Banking; Lori J. Bell, Senior Vice President for International Business Development at Wells Fargo Global Banking; and Mr. Craig Divine, Vice President and Resource Manager for Arcadis US, were also in attendance as FirmGreen met with the delegation. With its experience bringing one of the world's largest biogas-to-energy projects online at the Jardim Gramacho landfill near Rio De Janeiro, FirmGreen is well positioned to share lessons learned and explore new renewable energy projects in Brazil.
FirmGreen supplies proprietary 'green' technology that enables economical processing of biogas to produce clean alternative fuels such as biomethane. Its patented VerdeControls™ plant control software and proprietary VerdeWatts™ system maximizes the efficiency of renewable energy facilities. The company also provides turnkey project development with planning and permitting, construction supervision, plant start-up and commissioning, and operational support services.
The objective of the Trade Mission is to familiarize Brazilian government and private sector representatives with the latest U.S. landfill gas-to-energy and waste-to-energy technologies, regulations and best practices. In 2010, Brazil enacted a new National Solid Waste Management law aimed at ending decades of illegal dumps and inadequate management of waste at existing legal landfills. With tightened regulation and increased disposal costs, Brazilian municipalities and private solid waste managers are looking for solutions that are cost-effective and environmentally responsible. FirmGreen's approach to harnessing energy from waste provides a compelling development strategy since it offers new revenue streams for waste facility operators and addresses environmental compliance issues with a single project.
In addition to Wednesday's meeting, FirmGreen management will be participating in an invite-only Roundtable Event on Friday, June 28th. This event brings together over 18 US companies, and will feature presentations by the Brazilian delegates and one-on-one meetings to facilitate information transfer of shared challenges and investment opportunities. The event is being hosted at the Long Beach Small Business Development Center (SBDC) on Friday, June 28th.
-------------
About FirmGreen:
FirmGreen Inc. is a privately held, integrated energy company that participates in virtually all aspects of the global green-energy business. FirmGreen identifies, develops and commercializes new and emerging technologies and alternative fuels. The company is based in Newport Beach, Calif., with a lab and manufacturing plant in Kokomo, Ind., and green-energy project-financing operations in New York City. The company also has U.S.-based employees in Brazil.
For interviews requests for FirmGreen CEO, Steve Wilburn, contact Corporate Office Manager, Margaret von Tiesenhausen.
Featured Product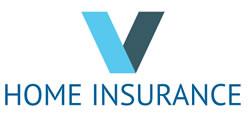 vHomeInsurance.com analyzes home insurance, climate and other environmental factors that impact insurance.