Secret to Success is Scalable Technology
Greensmith Energy Management Systems has achieved over 9 MWh in installed and contracted energy storage capacity with customers in the US, Canada, and Australia.

The "battery agnostic" technology company has been riding the swell of excess battery supply from Lithium Ion battery manufacturers in the wake of weak EV demand. Battery manufacturers are excited to see a growing market in stationary energy storage. This stance enables Greensmith to keep pace with the rapidly changing battery marketplace as the best technologies and cost structures change.
Greensmith combines battery cells with third-party inverters and its proprietary control system, consisting of a high-powered CPU in each battery unit connected to server-based software. This control software is Greensmith's core intellectual property, providing units with the intelligent dispatch algorithms to optimize a customer's utility bill, or fill in gaps of intermittent renewable energy generation.
"Greensmith provides customization with the cost-structure of a standardized product. Our battery-agnosticism enables customers to use whichever batteries are best for their application, and our sophisticated software system leverages local data to tailor energy storage dispatch; both on-site and across a fleet of devices."
- John Jung, Greensmith CEO
Upcoming projects include several Community Energy Storage-sized systems of 100 kW / 200 kWh for distribution-level interconnection, and two MW-scale projects in California. The latter, MW-scale projects represent a ten-fold increase in power capacity as compared to their installations in 2011, and a quadrupling of the energy capacity the company installed in 2012.
To date, Greensmith has managed to keep a lean staff of just ten full time employees by leveraging contract labor at critical junctures and utilizing a highly scalable business model focused on software and systems integration. However, the company anticipates significant growth over the next 24 months as project sizes continue to increase and the energy storage markets continue to expand in response to higher renewable penetration and favorable market regulations such as California AB2514 and FERC 755, "Pay for Performance."
About Greensmith Energy Management Systems
Greensmith systems control distributed energy storage and its many applications, including renewable integration, EV charging, and ancillary services. With over twenty systems installed since its inception in 2008, Greensmith is a rapidly growing leader in utility and end-user solutions. The core product offering in the Greensmith solution is its proprietary Battery Operating System which provides battery monitoring, protection, and controls for deployment in a range of applications. Greensmith distributed energy storage systems are modular and battery agnostic, enabling home-size to utility-size systems with multiple battery manufacturers.
For more information, please visit: http://www.greensmithenergy.com.
Featured Product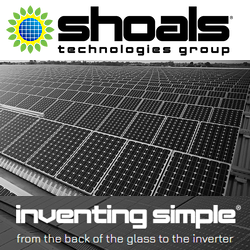 Inventing Simple® isn't just a slogan to us, it's a way of life. Using simple plug-and-play ideology, we revolutionized solar installations in 2003 with our Interconnect System™. Our harnessing system is now the gold standard EPC's use around the world. By using simple ideas, we are making solar energy a more affordable and clean power source for future generations.