Biomass thermal policies are on the move across the U.S., especially in the Northeastern states and at the federal level. Join us July 26th, at 12 PM ET for a live webinar spanning these federal-to-state policy incentives and regulatory developments.
Whether it's a Farm Bill energy program or state Renewable Portfolio Standard (RPS) modification, these developments are critical for understanding today's bioenergy markets and future implications on project development.

During the webinar, speakers will first share a federal policy outlook on newly introduced thermal legislation and the Farm Bill, followed by a more focused discussion on biomass state policy in the hotbed of the Northeast region (e.g. New Hampshire, Vermont, Maine, New York, and Massachusetts). Finally, the speakers will describe the specific case of Maryland and learn about that state's successes and challenges working to implement biomass thermal energy policies from scratch.
Attend the Webinar and Learn:
-The federal policy outlook for biomass thermal energy, including the Farm Bill and BTU Act
-Top Northeast U.S. biomass thermal policy developments, addressing items like pilot programs and RPS revisions
-Discussion of current incentives for biomass thermal systems among the Northeastern states
-Case study on Maryland's biomass thermal energy campaign, its successes and challenges
-Additional topics during the live Question and Answer session
When?
Date: Friday July 26, 2013
Time: 12 PM ET (approximately 1.5 hours)
Speakers:
-Pat Rita, Partner, Orion Advocates
-Charlie Niebling, Partner, Innovative Natural Resource Solutions, LLC
-Daniel Rider, Maryland Department of Natural Resources
-Moderated by: Joseph Seymour, Executive Director, Biomass Thermal Energy Council
For more information please contact Andrew Leddy at andrew.leddy@biomassthermal.org
Featured Product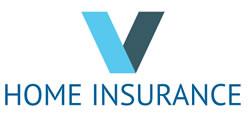 vHomeInsurance.com analyzes home insurance, climate and other environmental factors that impact insurance.