Aquatherm is excited to share information about the California Solar Initiative Thermal incentive program
SAN FRANCISCO, July 8, 2013 -- Aquatherm Industries, the largest U.S. manufacturer of solar pool heaters, extends an invitation to attendees of 2013 Intersolar North America to visit booth 7711, and learn more about the largest segment of the U.S. Solar Thermal Industry – residential and commercial pool heating.

Dealer opportunities are currently available for motivated solar professionals looking to grow their business through residential and commercial sales and installation of our solar pool heating systems. Intersolar is the perfect opportunity to partner with the industry leader and network with the best the industry has to offer.
Specifically for businesses in California, Aquatherm is excited to share information about the California Solar Initiative Thermal incentive program, which now includes commercial swimming pools. The rebate will include all public and private multifamily residential, governmental, educational, hotels and non-profit solar commercial pool heating systems; with or without gas back-up. The California Public Utility Commission has committed up to $80,000,000 in rebates leaving extensive opportunities to offer a comprehensive package that includes solar pool heating.
Lastly, Aquatherm Industries will be screening its new behind-the-scenes factory tour video, which takes viewers through the entire manufacturing process at its 50,000 square foot, ISO registered facility. From raw materials processing and thermoplastics extrusion; to assembly of its thermally-welded and injection-molded solar pool heating collectors; to the final quality control testing of finished goods, the 6-minute video is a must-see.
About Aquatherm:
An ISO 9001:2008 registered company, Aquatherm Industries, Inc. is the largest U.S. manufacturer of low-temperature, unglazed polymer solar collectors – primarily used for residential and commercial swimming pool heating as well as domestic hot water and process pre-heat applications. Within the company's "pellets to panels" approach, Aquatherm's extrusion, welding, and injection molding processes have been awarded four U.S. and two International Patents for its technology. In addition, Aquatherm's collectors were the first NSF-50 listed solar collectors in the word. Aquatherm distributors currently serve Australia, New Zealand, Hawaii, all of North, Central, and South America, France, Egypt, and Jordan.
SOURCE Aquatherm Industries, Inc.
Featured Product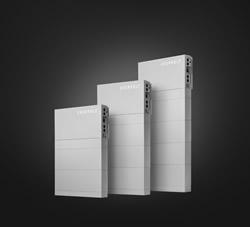 Panasonic's Total Home Energy System is built to deliver. The same battery technology we use to power the world's most advanced electric cars is now available to power your home. But it doesn't stop there. The all-in-one renewable energy system pairs Panasonic solar panels with Evervolt™ batteries to offer your customers a complete solar + storage solution, manufactured and warrantied by a company you know you can trust. In stock now.