Brings significant cost advantage to the commercial-scale market
July 9th, 2013

GRASS VALLEY, Calif. — KACO new energy launches 50kW three-phase, transformerless smart module mode inverter at Intersolar North America. This new, bankable inverter brings significant cost advantage to the commercial-scale market through partnership with Tigo Energy.
KACO new energy, a global leader in PV inverter manufacturing with
6.8 gigawatts of inverters deployed since 1999, launches their three-phase, transformerless inverter solution optimized for use with smart modules utilizing Tigo Energy's patented Smart CurveTM technology for the North American market. Available today, blueplanet
50.0 TL3 inverters welcome higher power strings based on smart module hardware.
This synchronized solution provides significant advantages to developers and system integrators:
The Tigo and KACO technology integration optimizes performance throughout the entire PV system. Tigo Smart CurveTM enables PV modules operating with a KACO inverter to provide previously unattainable levels of design flexibility while monitoring PV system health at the module level. It actively controls the PV module current / voltage relationship and allows for 25% more PV modules in series which reduces the number of parallel source circuits. For installers that means fewer home runs, fuses, and combiner boxes; achieving significant balance of system cost reductions. The Tigo Smart Curve™ technology allows multiple levels of data monitoring to enhance performance analysis and system diagnostics. This reduces operations and maintenance costs by utilizing a web based monitor to remotely diagnose issues at both the module and inverter level.
"KACO new energy continues their tradition of being at the forefront of innovation," says Ron Hadar, President and COO of Tigo Energy, Inc. "Our customers enjoy significant advantages from our joint projects, and these new tier-1 inverters represent true cost savings to smart module solar arrays delivered by our partnership."
This transformerless inverter is highly efficient at 97.5% and very lightweight, contributing only 7.6 pounds per kilowatt.
"Smart modules provide value throughout the PV industry," said Dorko Eliaszewskyj, CEO at KACO new energy North America. "The latest advances with Smart CurveTM enable our customers to get more from our inverters and allow us to focus on what we do best, creating quality products."
Visit KACO new energy (Booth 8047) and Tigo Energy (Booth 8121) at Intersolar North America.
About KACO new energy
KACO new energy is a powerful global leading partner for PV system solutions and has built a tradition of excellence in the photovoltaic inverter and power electronics industries. KACO new energy's engineers have been developing, designing and manufacturing current inverters and power electronics for more than 60 years. The KACO blueplanet product family has set new standards in photovoltaic applications - particularly in reliability, efficiency, power density, and patented technology to meet NEC requirements. As the heart of photovoltaic installation, the KACO inverter pumps electricity into the public grid continuously and efficiently.
Additional information about KACO is available at www.kaco-newenergy.com.
Featured Product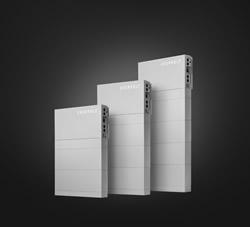 Renewable energy stored in an EVERVOLT home battery system is the perfect backup plan against an uncertain utility grid and weather events. Run key appliances longer and live life when the unexpected happens. EVERVOLT battery storage systems are covered by a complete 12-year warranty from Panasonic.