Solartec has committed to outfitting 1,000 small homes with integrated modules using SPARQ's microinverter technology.
KINGSTON, Ontario, July 9, 2013 -- SPARQ Systems Inc., the Canadian leader in developing advanced photovoltaic (PV) microinverter products and systems, is pleased to announce it is partnering with Solartec Mexico, a leading solar panel manufacturer.

"As we prepare to launch our next-generation technology we're delighted to be working with Solartec," says Jan Dressel, President and CEO. "With their strong market reach, Solartec will enable us to establish a strong presence and performance track record in the field."
"Mexico has great potential for grid-tied solar, and we are glad to begin this new partnership with SPARQ, as we recognize the benefits that SPARQ's microinverters will bring to our market," says Miguel Medina, Managing Director of Solartec. "We are confident that combining our quality PV modules with SPARQ's technology will produce great results."
Solartec will be joining SPARQ at Intersolar, North America's largest solar conference and trade show, in San Francisco, July 9-11. SPARQ and Solartec representatives can be found at Booth 8645 in the Moscone West Convention Centre.
About SPARQ Systems:
SPARQ Systems has designed the next generation of smart grid enabled photovoltaic micro-inverter technology, enabling access to the rapidly growing distributed solar market. This disruptive technology is based on novel power electronics topology with fewer conversion stages and high-frequency resonant switching, eliminating electrolytic capacitors and allowing for a higher power density at a reduced cost. SPARQ's software-based approach ensures maximum energy harvesting from photovoltaic solar modules in a very safe and simple way, making it compatible with both existing power distribution networks and the smart grid of the future.
About Solartec:
Solartec is a company dedicated to providing renewable energy solutions by manufacturing photovoltaic panels and offering products with the latest technology, while maintaining an excellent quality service to its customers and a close relationship of mutual cooperation with its suppliers. It is also proudly owned by a business group formed by CATSA, Condutec, Paktec, Ecotek.
Featured Product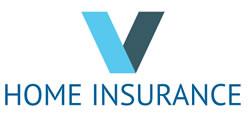 vHomeInsurance.com analyzes home insurance, climate and other environmental factors that impact insurance.