Accreditation indicates that IREC is in procedural compliance with ANSI's requirements.
July 11, 2013 (Latham, NY) – In its role as a national leader in training credentials and standards development, the Interstate Renewable Energy Council, Inc. (IREC) is honored to announce its new status as an accredited American National Standards Developer. This designation by the American National Standards Institute (ANSI) is a result of a six-month application and review process including a public review period.

"IREC is proud to have elevated its standards development process and receive this prestigious accreditation from ANSI," says IREC President and CEO Jane Weissman. "We hold ourselves to the same rigor and strict conformance requirements as we ask of others who go through our credentialing program."
As an accredited standards developer, requirements established by ANSI guide IREC's standards activities. Accreditation indicates that IREC is in procedural compliance with ANSI's requirements. Key elements of the ANSI standards development process include balance, transparency and openness in all phases of standards development activity. IREC's Standards Committee will facilitate compliance with these requirements, and demonstrate industry consensus.
"Our Standards Committee and the working groups who develop and revise IREC's standards help to ensure industry validation and acceptance," said Laure-Jeanne Davignon, director of the IREC Credentialing Program. "Workforce education is so crucial to the development of our industry, we want everyone contributing and at the table."
Questions about IREC's standards development activities can be directed to: credentialing@irecusa.org or call (518) 621-7379.
About IREC
The Interstate Renewable Energy Council (IREC) is a non-profit organization accelerating the use of renewable energy and energy efficiency since 1982. Its programs and policies lead to easier, more affordable connection to the utility grid; fair credit for renewable energy produced; best practices for states, municipalities, utilities and industries. IREC is a respected resource and national leader in quality assessment, workforce development, consumer protection and stakeholder coordination. Since 2005, IREC has provided a foundation for the growing clean energy workforce through the credentialing of trainers and training programs and through the development of quality standards. As of July 2013, IREC is an accredited American National Standards Developer. For more information, visit http://www.irecusa.org
Featured Product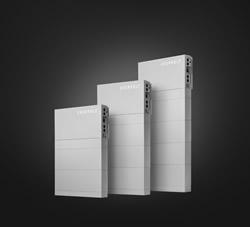 Extract maximum power production from every roof size and shape. HIT® AC Series combines the module efficiency of Panasonic solar panels with the intelligence of Enphase microinverters. A built-in IQ 7X microinverter with Individual MPPT (Module-level Power Point Tracker) tracking helps deliver an all-in-one module that offers design flexibility, reduced installation time, and a higher ROI. Field-replaceable microinverter with no DC wire management required yields lower cost of ownership.