Combined residential/commercial fund structured for State of Connecticut's "Energize CT" Initiative.
NEW YORK--Reznick Capital Markets Securities (RCMS) and CohnReznick LLP have assisted with the successful closing of a one-of-a-kind financial structure – a levered and syndicated 5-yr partnership flip structure for a residential/commercial fund to be deployed in Connecticut.

The innovative public-private solar power leasing option for households and businesses, known as CT Solar Lease II, will comprise approximately 1,500 residential solar photovoltaic (PV) systems, 400 residential solar hot water systems and 40 commercial solar PV systems. The installations will be completed on residential and commercial rooftops over a two-year period, as applications from home and business owners are received. In total, nearly 14MW of solar PV and 4,600MMBtu of solar hot water systems will be placed into operation through the program.
Tim Kemper, CohnReznick partner and National Co-Leader of the firm's Renewable Energy practice, said, "The CT Solar Lease II is a great example of the kind of innovative thinking we are seeing in solar energy financing today. Solar energy will continue to deliver tangible dividends for Connecticut – we were proud to be part of making this program a reality."
Bert Hunter, CEFIA's Chief Investment Officer, commented, "The advice and services provided by Reznick Capital Markets Securities and CohnReznick LLP in assisting CEFIA in the development of this innovative financing structure were quite simply invaluable. They ensured that CT Solar Lease II was established in a manner that supports the clean energy goals of the state of Connecticut and furthers the strategic objectives of Connecticut's Green Bank—to leverage our limited public resources by attracting multiples of private capital investment that opens access to capital and drives deployment of clean energy."
U.S. Bank is participating as the tax equity investor, in addition to a syndicate consisting of four regional lenders led by First Niagara Financial Group.
RCMS President Rob Sternthal said, "We're very happy to be selected to advise CEFIA in bringing more solar energy options to Connecticut. Notably, this is the first residential tax fund to include debt in its structure, but our focus on renewable energy meant we were able to bring all the moving parts together to make it work."
CohnReznick
CohnReznick is currently the 11th largest accounting, tax and advisory firm in the United States, combining the resources and technical expertise of a national firm with the hands-on, entrepreneurial approach that today's dynamic business environment demands. CohnReznick serves a large number of industries, including renewable energy, and offers specialized services for Fortune 1000 companies, middle-market firms, international enterprises, government agencies, not-for-profit organizations, and other key market sectors. Headquartered in New York, NY, CohnReznick serves its clients with 27 offices, more than 280 partners, and 2,000 employees. The firm is a member of Nexia International, a global network of independent accountancy, tax, and business advisors. www.cohnreznick.com
Reznick Capital Markets Securities
Reznick Capital Markets Securities (RCMS) offers a comprehensive financial advisory platform for the renewable energy industry. RCMS provides solutions for tax equity, equity, debt, asset sales or purchases. RCMS represents financial institutions, infrastructure funds, strategic participants (IPPs and utilities) and more than 60 wind, solar, biomass and other alternative energy developers nationwide. To date, Reznick Capital Markets Securities has led the financing of over 830MW in solar, wind and biomass projects and has placed tax equity financing for over $3 billion in assets. RCMS has successfully executed sale placements and asset sales for 140MW of solar and 90MW of wind projects. www.reznickcapitalmarkets.com/
Clean Energy Finance and Investment Authority
CEFIA was established by Connecticut's General Assembly on July 1, 2011 as a part of Public Act 11-80. This new quasi-public agency supersedes the former Connecticut Clean Energy Fund. CEFIA's mission is to promote, develop and invest in clean energy and energy efficiency projects in order to strengthen Connecticut's economy, protect community health, improve the environment, and promote a secure energy supply for the state. As the nation's first full-scale clean energy finance authority, CEFIA will leverage public and private funds to drive investment and scale-up clean energy deployment in Connecticut. www.ctcleanenergy.com/
Featured Product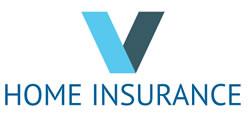 vHomeInsurance.com analyzes home insurance, climate and other environmental factors that impact insurance.