GRV E II will see energy ministers and businesses meet to advance alternative energy projects in East Africa.
In cooperation with the Ethiopia Ministry of Water and Energy and under the guidance of Hon. Minister Tegenu ALEMAYEHU, Entico Events are proud to be the organizer of Great Rift Valley Energy Summit II that will take place in the Addis Ababa, on the 23rd and the 24th of October, 2013.

Please visit http://www.enticoevents.com/grv-energy-2 for more information.
To register to participate and to obtain a sponsorship package, please email ad [at] entico [dot] com
To obtain a media-accreditation, please email ap [at] entico [dot] com.
Follow GRV E II on Twitter to receive updates: https://twitter.com/GRV_Energy
Featured Product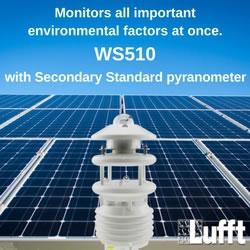 First and only Smart Weather Sensor with integrated Kipp & Zonen CMP10 Pyranometer (secondary standard). From the WS product family of professional intelligent measurement transducers with digital interface for environmental applications. Integrated design with ventilated radiation protection for measuring: Air temperature, relative humidity, air pressure, wind direction, wind speed and radiation. One external temperature or rain sensor is connectable.