Despite the recent crisis within the industry with the bankruptcy of several solar manufacturers and trade dispute between China, the US and the EU, the Solar Industry keep on growing.
Solar industry is still growing despite the several crises it faced so far this year. According to Bloomberg New Energy Finance, the worldwide solar capacity will grow by 37 gigawatts in 2013 when it grew by 30.5 gigawatts the previous year. Strong interests toward solar industry are shown, mostly from Asia.

During the second quarter of the year, solar systems' shipments were intense. Especially in June as Chinese manufacturers sent as much solar PV as possible in order to avoid the pending 47%-tariff on their products voted by the European Union Commission to fight China alleged dumping on solar panels in the EU market. Moreover, China and Japan have set high target on their domestic market in favor of solar energy. China is targeting to double its solar capacity by the end of the year and expend it to five times its current capacity by 2015. On the Japanese side, it is expected that they expend their solar capacity by 6.9 gigawatts by the end of the year.
Soon solar installation price will be as competitive as on-grid electricity without any subsidies which will empower the solar industry and highly participate to the market growth. Thanks to a new found balance between offer and demand worldwide, solar prices have stabilized between 60 and 70 cents per watt and the installation price between $1 and $1.20 per watt.
Moreover, homeowners have now a wider range of solution to flip the switch. States and the federal government grant subsidies for those who seek to install rooftop solar systems, local ground-mounted or other small type of solar installation. Many credit institutions also offer dedicated financing solution to adopt solar. However, for those who wish not to pay upfront, as often ask even with subsidies, or other financial reasons, the lease of solar installation can be a good option. With this process, homeowners can benefit from preferential energy rate produce by solar panels on their rooftop. They won't have to pay for solar PV nor the installation. All costs are supported by the company. Through years, new solution are found to make solar more accessible to household. This will also highly participate to empower the solar industry.
- By Greenshine, Cost-Efficient Solar Street Lights and Solar Parking Lot Lights
Featured Product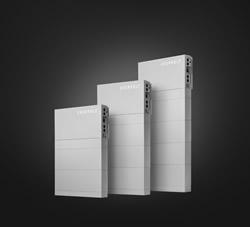 Panasonic's Total Home Energy System is built to deliver. The same battery technology we use to power the world's most advanced electric cars is now available to power your home. But it doesn't stop there. The all-in-one renewable energy system pairs Panasonic solar panels with Evervoltâ"¢ batteries to offer your customers a complete solar + storage solution, manufactured and warrantied by a company you know you can trust. In stock now.