Two wind power plants in Poland to get Siemens Model SWT-2.3-108 wind turbines ---- Hub height of 115 meters and rotor diameter of 108 meters boost energy capture ---- 5-year service agreements with Siemens for maintenance of the wind power plants
The Polish wind power plant developer and operator PEP S.A. (Polish Energy Partners S.A.) has commissioned Siemens to build two wind power plants in Northern Poland. The delivery of the turbines to the first wind project will start May 2014. There, 18 Siemens model SWT-2.3-108 wind turbine units rated 2.3 megawatts (MW) each will generate ecofriendly power, delivering a total electrical generating capacity of 41.4 MW starting in late fall of 2014. A second wind power plant will produce a total output of 25.3 MW from eleven wind turbines of the same type. Turbine deliveries for this site will likewise get under way in May 2014. Siemens expects to be able to commission and hand over the plants by late summer 2014. Once the farms are up and running, Siemens will be in charge of maintenance of the installations for five years under the terms of service agreements.

These projects are the first in Poland to use rotors measuring 108 meters in diameter. Another characteristic is the hub height of 115 meters above ground, achieved by constructing higher tubular steel towers. At light to moderate wind speeds, these features enable the installations to capture even more energy. Siemens' wind turbines of the 2.3 megawatt class have been proving their excellence in Poland since 2009: 65 of these robust geared units are already in use in this country.
With their combined installed capacity of 66.7 MW, the two new wind power plants will meet the electricity needs of some 43,000 Polish households while at the same time reducing CO2 emissions by 140,000 tons per year.
"We are very happy that our so far experience and proven reliability have convinced PEP S.A. to choose Siemens, allowing us to make yet another major contribution to promoting climate protection in Poland," says Jan Kjaersgaard, CEO of Siemens Wind Power for the EMEA sales region. "This new order is also further testimony that the reliability of our products has earned us a sound reputation on the Polish wind power market."
Wind power and energy service are part of Siemens' Environmental Portfolio. In fiscal 2012, revenue from the Portfolio totaled about Ä33 billion, making Siemens one of the world's largest suppliers of ecofriendly technologies. In the same period, our products and solutions enabled customers to reduce their carbon dioxide (CO2) emissions by more than 330 million tons, an amount equal to the total annual CO2 emissions of Berlin, Delhi, Hong Kong, Istanbul, London, New York, Singapore and Tokyo.
Featured Product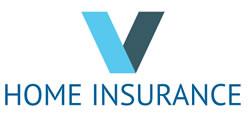 vHomeInsurance.com analyzes home insurance, climate and other environmental factors that impact insurance.