To fund continued research in the development of smart power protection devices for photovoltaic installations.
NEWBURYPORT, MA (August 21, 2013) – The National Science Foundation has recently awarded a grant to the team of Mersen and Northeastern University to fund continued research in the development of smart power protection devices for photovoltaic installations. This grant is the second sponsorship by the National Science Foundation to help support the partnership between Mersen USA Newburyport-LLC and Northeastern University, Boston, MA.

The research project is guided by Professor Brad Lehman, PhD., E.E. Northeastern University; Jean François de Palma, PhD, VP, Mersen; and Roy Ball, MBA, VP R&D, Mersen. Northeastern University graduate student Ye Zhao is focusing on translating smart fault detection methods for photovoltaic installations to fill the technology gap of identifying and protecting against dangerous electrical faults in solar PV installations. Ye Zhao will be presenting a paper about his research at the upcoming ECCE Conference in September 2013.
This joint research project is expected to continue over an 18 month period.
Mersen is honored to work as a team to provide grant opportunities and to serve as liaison between industry and academia. Mersen has created a partnership of innovation that accelerates advancements in technology research that work toward continued safety and reliability in electrical protection.
About NSF
The National Science Foundation (NSF) funds research and education in science and engineering, through grants, contracts, and cooperative agreements. The Foundation accounts for about 20 percent of federal support to academic institutions for basic research.
About Northeastern University
Founded in 1898, Northeastern University is a private research university located in the heart of Boston. Northeastern is a leader in worldwide experiential learning, urban engagement, and interdisciplinary research that meets global and societal needs. Its broad mix of experience-based education programs, such as its cooperative education program, student research, service learning, and global learning, build the connections that enable students to transform their lives. The University offers a comprehensive range of undergraduate and graduate programs leading to degrees through the doctorate in nine colleges and schools.
About Mersen
Mersen, formerly Ferraz Shawmut, is worldwide expert in high-performance materials for extreme environments and in the reliability and safety of electrical installations. Drawing on a century of experience—and an ongoing commitment to critical research in electrical safety— it provides industrial, commercial, and OEM customers with innovative products and unsurpassed technical support. The electrical and circuit protection division provides a comprehensive line of current-limiting fuses (low voltage, general purpose, medium voltage, semiconductor, miniature and glass, and special purpose) and accessories, fuse blocks and holders, power distribution blocks,
low voltage disconnect switches, surge protection, high power switches, laminated bus bar, heatsinks, and more.
Amp-Trap® High-Speed Class J (HSJ) fuses, TPMOV® Technology, and the SmartSpot® open-fuse indicator are a few of the company's latest innovations. For more information, call 978-462-6662 or visit HHUUhttp://ep-us.mersen.comUUHH.
Featured Product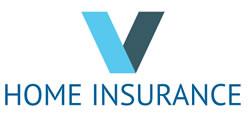 vHomeInsurance.com analyzes home insurance, climate and other environmental factors that impact insurance.