Students of sustainability develop Enphase-powered home ideal for the wounded American veteran
PETALUMA, Calif.--Enphase Energy, Inc. (NASDAQ: ENPH), announced today its sponsorship of Team Capitol DC for the biennial 2013 Department of Energy Solar Decathlon. Team Capitol DC is a citywide Washington D.C. collegiate team with members from Catholic University, George Washington University and American University. Enphase is contributing its microinverter system to bring the team an easy-to-install approach to solar, which maximizes energy harvest and comes with an integrated, intelligent web-based monitoring platform.

"It is rewarding to see the future leaders of sustainability relying on Enphase microinverters to power not only their ideal American home but also its heroes."
Team Capitol DC's HARVEST HOME is an innovative house of the future that harvests power from natural resources while maintaining comfort for its ideal resident, a wounded American veteran who has returned from the wars in Iraq and Afghanistan. Through harvesting natural resources, comforting design features and an innovative biomedical atmosphere that contributes to rehabilitation of body and spirit, HARVEST HOME will help heal its resident and the environment. HARVEST HOME will be donated to a veteran after the competition.
"The mission of Team Capitol DC to create a living environment dedicated to revitalizing the body and spirit of America's veterans is an admirable goal, and is a goal fully supported by Enphase," said Bill Rossi, CMO of Enphase Energy. "It is rewarding to see the future leaders of sustainability relying on Enphase microinverters to power not only their ideal American home but also its heroes."
The U.S. Department of Energy challenges 20 collegiate teams to design, build and operate solar-powered houses that are cost-effective, energy-efficient and attractive. The winner of the competition is the team that best blends affordability, consumer appeal and design excellence with optimal energy production and maximum efficiency. The competition will take place at the Orange County Great Park in Irvine, Calif. from October 3-13, 2013.
"Powered by Enphase's advanced technology, we aim to build a house capable of harvesting more energy than it produces," said Bobby Blabolil, project manager of Team Capitol DC. "The Enphase System has come highly recommended to us, and we are excited to incorporate its safety, reliability and efficiency into our competition exhibition."
For more information on Team Capitol DC's HARVEST HOME, visit http://www.teamcapitoldc.org/.
About Enphase Energy, Inc.
Enphase Energy delivers microinverter technology for the solar industry that increases energy production, simplifies design and installation, improves system uptime and reliability, reduces fire safety risk and provides a platform for intelligent energy management. Our semiconductor-based microinverter system converts energy at the individual solar module level and brings a systems-based, high technology approach to solar energy generation. Connect with Enphase on Facebook and follow us on Twitter. www.enphase.com
Featured Product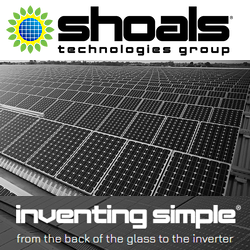 Inventing Simple® isn't just a slogan to us, it's a way of life. Using simple plug-and-play ideology, we revolutionized solar installations in 2003 with our Interconnect System™. Our harnessing system is now the gold standard EPC's use around the world. By using simple ideas, we are making solar energy a more affordable and clean power source for future generations.