Certification is determined based on UL 2703 compliance with PanelClaw products.
SAN FRANCISCO, Aug. 27, 2013 -- ReneSola Ltd ("ReneSola") (NYSE: SOL), a leading brand and technology provider of solar photovoltaic ("PV") products, today announced that its modules have officially been tested, certified and listed as approved and compatible products for PanelClaw mounting systems.

Prior to certification, the products tested were ReneSola 300W and 255W monocrystalline modules using a PanelClaw standard claw mounting system, and were evaluated for both grounding and mounting component compatibility. ReneSola's compatible modules have been officially included in PanelClaw's ETL listing for the Polar Bear® FR, Grizzly Bear® FR, and Panda Bear™ GM systems. Regarding the new certification and placement on PanelClaw's ETL approved module listing on its website, Mr. Kevin Chen, President of ReneSola America said, "We are pleased to see ReneSola modules certified for PanelClaw's mounting systems. As a company that performs esteemed certification practices, it is a pleasure to have our products recognized by PanelClaw."
PanelClaw's Manager of Global Applications Engineering and Services, Ted Petsas, remarked, "We consider ReneSola modules to be viable components to our approved systems. This consideration takes into account our stringent standards as mounting systems professionals and the quality and compatibility of ReneSola modules." Certification is determined based on UL 2703 compliance with PanelClaw products. The company's compatibility listing is based on such compliance standards as to exemplify its dedication to testing and certification of the highest degree for both its own systems as well as system components.
About ReneSola
Founded in 2005, ReneSola (NYSE: SOL) is a leading brand and technology provider of solar PV products. Leveraging its proprietary technologies, economies of scale and technical expertise, ReneSola uses in-house virgin polysilicon and a vertically integrated business model to provide customers with high-quality, cost-competitive products. ReneSola solar modules have scored top PVUSA Test Conditions (PTC) ratings with high annual kilowatt-hour output, according to the California Energy Commission (CEC). ReneSola solar PV modules can be found in projects ranging in size from a few kilowatts to multi-megawatts in markets around the world, including the United States, Germany, Italy, Belgium, China, Greece, Spain and Australia. For more information, please visit www.renesola.com.
About PanelClaw
PanelClaw Group, Inc. and its operating subsidiaries, PanelClaw (North America), Inc. and PanelClaw Europe GmbH, deliver mounting and balance-of-system (BOS) solutions to accelerate the adoption of photovoltaics worldwide. A leader in ballasted flat-roof and ground-mount systems, PanelClaw has deployed nearly 350 MW across the U.S., Canada, the European Union, and India. For more information, please visit www.panelclaw.com.
Featured Product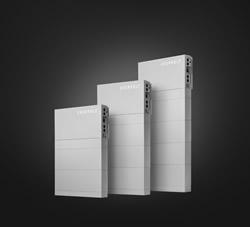 Panasonic's Total Home Energy System is built to deliver. The same battery technology we use to power the world's most advanced electric cars is now available to power your home. But it doesn't stop there. The all-in-one renewable energy system pairs Panasonic solar panels with Evervoltā"¢ batteries to offer your customers a complete solar + storage solution, manufactured and warrantied by a company you know you can trust. In stock now.