This hereby invention is related with the electronic thermometer, which displays the temperature of the water inside the tank of the water heating solar collector.
The aforementioned invention is related with the temperature sensor, placed on the water tank, which is used to know the temperature of the water inside the water tank of the solar collector without any need to tap the water, the thermometer, which is preferably placed at the kitchen, the thermometer temperature sensor connection cable, thermometer rack, the temperature value display, which is located onto the frame of the thermometer, cold water indicator (blue led light), warm water indicator (yellow led light), how water indicator (red LED light) and the electronic thermometer with thermometer on switch component.

Featured Product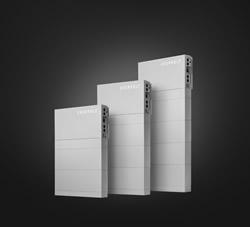 Panasonic's Total Home Energy System is built to deliver. The same battery technology we use to power the world's most advanced electric cars is now available to power your home. But it doesn't stop there. The all-in-one renewable energy system pairs Panasonic solar panels with Evervolt™ batteries to offer your customers a complete solar + storage solution, manufactured and warrantied by a company you know you can trust. In stock now.