Cleantech in focus during state visit to Sweden
[Gothenburg, Sweden, September 7, 2013.] Energy technology company PowerCell's innovative S1 fuel cell stack was examined by President Barack Obama during his recent state visit to Sweden. President Obama had specifically requested to study some outstanding Swedish energy technology innovations at a visit to the Royal Institute of Technology, and PowerCell's S1 fuel cell stack was part of three innovations selected to be personally demonstrated to the US President.

President Barack Obama was accompanied by Swedish Prime Minister Fredrik Reinfeldt for a visit to KTH, the Royal Institute of Technology in Stockholm, on Wednesday September 4. As part of his state visit to Sweden, President Obama has specifically asked for a demonstration on leading Swedish innovations in energy technology, and was showed PowerCell's highly efficient S1 fuel cell stack.
The S1 fuel cell is a PEM (proton exchange membrane) fuel cell. It allows for full power output within seconds and is capable of extensive starts and stops. PowerCell S1 fuel cells stacks are of a highly efficient, unique, patented, design with radically low pressure drop. The S1 fuel cells possess a high CO tolerance, and can therefore run on reformate gas.
PowerCell has developed fuel cell technology for more than a decade, and has perfected a unique design that enables the production of a lightweight, versatile and reliable power source for automotive, transport and stationary applications.
The choice of solutions to demonstrate to the President was done by the Swedish Ministry of Enterprise, Energy and Communications together with the White House. "These are the best solutions Sweden has to show the President," said Sweden's Minister for IT and Energy Anna-Karin Hatt. At the press conference after the visit, President Obama commended Sweden for its energy technology programmes and called Sweden a "leading country" in energy technology.
PowerCell has been cooperating with KTH for many years with several mutual research and development projects, including on the development of more efficient and energy efficient fuel cells.
"We are proud that our technology was part of the fuel cell demonstration that had been chosen for the President," said Magnus Henell, CEO, PowerCell. "This clearly shows that we are on the right track to bring cleaner and more efficient power generation products to a range of industries globally."
About PowerCell
PowerCell is a leading energy technology company with a unique and patented technology for generating electricity with fuel cells in an efficient and environmentally friendly way. PowerCell develops and distributes advanced fuel cell systems for the transport industry, the telecommunication industry and the military sector.
PowerCell's fuel cell system converts road diesel to electricity in an energy efficient and environmentally friendly manner, with minimal exhausts and silent operations. The electricity can be used for climate control in trucks and other heavy-duty vehicles and eliminate idling when resting and loading/unloading.
PowerCell is a spinout from the Volvo Group with the objective to develop and produce environmentally friendly power systems based on a unique fuel cell and reformer technology that matches existing fuel infrastructures. PowerCell is based in Gothenburg and is owned by Volvo Group Venture Capital, Fouriertransform, Midroc New Technologies and OCAS Ventures. For further information, please visit: www.PowerCell.se
Featured Product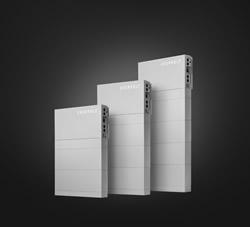 Panasonic's Total Home Energy System is built to deliver. The same battery technology we use to power the world's most advanced electric cars is now available to power your home. But it doesn't stop there. The all-in-one renewable energy system pairs Panasonic solar panels with Evervoltā"¢ batteries to offer your customers a complete solar + storage solution, manufactured and warrantied by a company you know you can trust. In stock now.