SEI's Solar Professionals Certificate Program is the solar industry's most rigorous technical training program for people wishing to enter the highly competitive solar PV industry.
Paonia, Colorado September 05, 2013

Solar Energy International's (SEI) Solar Professionals Certificate Program is seeking qualified candidates to apply for admission into the program.
In order to complete the year-long training program by the end of 2013 or by the end of 2014, interested candidates will need to start the training program in the Fall 2013 training cohort or Spring 2014 training cohort. Application deadlines are September 16th or Nov. 4th for individuals with previous PV101 level training that can be applied to the graduation path.
Applicants should apply as soon as possible in order for SEI Student Services advisers to be able to schedule a training advising session before the next round of prerequisite courses.
Apply today for the SEI Solar Professionals Certificate Program >>
This program goes beyond basic "exam test prep" formats of training that are the norm in the industry and takes participants to the highest technical levels of training in the industry.
This program is geared for someone who plans on reaching a leadership role in the industry through career advancement in their current position or through entrepreneur efforts of their own. Many people who are already in the industry have chosen to take this higher level of training as well as new comers wanting to break into this highly competitive field.
Click here for more program information >>
Investment in technical training can be one of the best things a person can do to help find a job in the clean energy sector. Cost of technical schools can be high due to the highly specialized technical training required to enter the renewable energy workforce.
Solar Energy International (SEI) is a non-profit renewable energy education provider that has been offering career training for over 20 years in the renewable energy sector. Over 25,000 people world-wide are part of the growing SEI alumni network.
Since SEI's inception more than two decades ago, the industry has increased focus on the importance of training and certification creating a highly trained pool of renewable energy professionals.
Earning the required amount of training to properly prepare for entry or advancement in the solar industry comes at a cost to the individual or employer to ensure technical skills and knowledge remain sharp and up to date.
As the industry's leading non-profit technical training provider, SEI felt it was important to create tuition incentive programs to help offset some of the cost and provide lower barriers of entry to training and continuing education.
Christopher Turek, Director of Online and Student Services for SEI said, "When we launched the SEI Solar Professionals Certificate Program we realized that a full program of study and the tuition associated with it was a significant investment. We decided to offer a tuition incentive for anyone who chooses to pay for their program in full or give them the opportunity to participate in a tuition payment plan during the duration of their training. Since we launched this program we have had about 50% of our students pay in full to gain the tuition incentive discount and the other 50% choose the payment plan."
The industry has matured and the workforce of available professionals are becoming more technical and more specialized. Many of them coming from the traditional electrical trades. With this in mind, SEI released their Solar Professionals Certificate Program which is a full training path to graduation and program completion. SEI's training approach does prepare students to sit for recognized industry certifications like the NABCEP and UL PV Installer Certifications, but takes the extra step by requiring many more hours of training than is required for the minimum training hours to sit for these certification exams.
Turek said, "As compared to other training programs in our industry who require only the bare minimum to sit for a certification exam, we chose to require at least 160 hours of technical training and require at least 40 hours of hands-on lab training in order to graduate from our program. In these requirements, we do require a comparatively longer 40 hour hands-on lab experience where students actually install and commission multiple configurations of live PV Systems."
When Turek was asked the reasoning for the higher than normal training hours requirement, he stated, "We felt that there was too much certification "test prep" that was going on in the training sector of our industry and felt we had to step up the rigor of the full training experience to ensure a quality clean energy workforce."
"Our Solar Professionals Certificate Program is a technical training Certificate program leading to graduation from SEI, but more importantly it prepares students for the realities of the actual career path. Training and continuing education should be a career long effort and not just a foot in the door effort."
As the solar industry grows and more interconnection agreements are made with utilities to integrate residential and commercial scale Solar Photovoltaic (PV) applications into the grid, quality assurance and safety have become paramount. The growing adoption of renewable energy and solar PV will only continue to grow the need for high quality training programs like SEI's Solar Professionals Certificate Program.
About Solar Energy International
Solar Energy International (SEI) was founded in 1991 as a nonprofit educational organization to help others to use renewable energy resources and sustainable building technologies through education and technical assistance.
Our vision is focused on helping create a more sustainable future for our planet and its inhabitants. Through our work, we see clear opportunities to influence people's thinking and behaviors towards energy efficiency and the use of natural, sustainable methods of energy production and utilization.
Solar Energy International is a 501(c)(3) Equal Opportunity Institution and Employer, and is not affiliated with any dealer, manufacturer, distributor, or any other renewable energy commercial enterprise.
http://www.solarenergy.org
Featured Product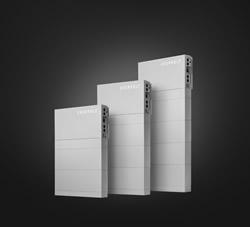 Panasonic's Total Home Energy System is built to deliver. The same battery technology we use to power the world's most advanced electric cars is now available to power your home. But it doesn't stop there. The all-in-one renewable energy system pairs Panasonic solar panels with Evervolt™ batteries to offer your customers a complete solar + storage solution, manufactured and warrantied by a company you know you can trust. In stock now.