• Adding the new material delivered in the first half of 2013, which amounts to 27.1MW, the company has totalled 62.3MW in PV products supplied in India, where it has had a branch since 2012 and has 109 members in its International Network of Qualified Installers.
10 September 2013. PROINSO, leading supplier of solar PV products, supplied a total 27.1MW of PV products in India from January to August 2013. The multinational has delivered a total 62.3MW to 137 solar PV projects since it started operating in the country. Most of these projects are in the southern part (16.2MW) and in the western part (45.5MW) of India, as shown in the map.

PROINSO has bet strongly on the Indian market, opening a branch of its own in Mumbai last year. In India, the company has 109 Qualified Installers in its International Network and holds a commercial agreement with inverter maker SMA.
India is a country of strategic interest to PROINSO, since it is the largest renewable energy market in South Asia and is expected to grow even more in the region. The country expects to have over 20,000MW installed by 2022.
As part of the interest in strengthening its presence in the Indian solar PV market, the multinational company will attend Renewable Energy India from 12 to 14 September. The event, the leading renewable energy show in India, will be staged at the India Expo Centre in Greater Noida.
At stand 2.77, PROINSO will show to the expected 11,000 trade visitors its PV-DIESEL hybrid systems, containing PV modules from leading brands, three-phase or central inverters from SMA, fuel save controllers also from SMA and structures by MECASOLAR.
Hybrid systems are becoming increasingly popular in emerging countries that lack power distribution grids and are used to generating electricity with combustion engines.
Among their many advantages, these systems reduce fuel consumption, which means they are cost-effective and help reduce CO2 emissions. PROINSO'S PV-DIESEL hybrid systems use up to 20% less diesel, depending on the solar radiation in the area and the daily use of the engine.//
ABOUT PROINSO www.proinso.net
PROINSO specialises in the supply of PV modules, solar kits, inverters, structures and solar trackers, solar solutions for urban applications in public areas, vehicle recharging stations, self-consumption installations, stand-alone PV power systems and monitoring systems.
With international markets accounting for 88% sales, PROINSO has offices in Spain, Germany, Greece, Italy, USA, Great Britain, Canada, China, Brazil, Australia, Japan, South Africa and India. Recently, the company opened a new branch in Mexico.//
Featured Product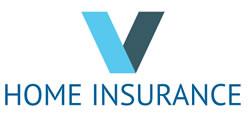 vHomeInsurance.com analyzes home insurance, climate and other environmental factors that impact insurance.