Largest Solar Energy Show to Feature Industry Visionaries and Solutions-Based Educational Program
Solar Power International 2013

ARLINGTON, Va.--Solar Power International 2013 (SPI '13), North America's premier business-to-business event for professionals in solar energy, brings new formats and focused sessions to educational programming during the annual show, taking place in Chicago from October 21 - 24 at McCormick Place. With six conference tracks, pre- and post-conference workshops and Solar Idea Swaps, SPI offers solar professionals the opportunity to engage with the future of the industry. Event details and attendee registration information is available at solarpowerinternational.com.
"SPI is the place for the solar industry to gather and learn from experts, industry leaders and each other about the advances, trends and changes that affect our business," said Stephen Miner, CEO of SPI '13 organizer - Solar Energy Trade Shows. "We want each and every attendee to go home with a new perspective and greater understanding of the industry, and we've targeted our educational programming to ensure solutions-based learning."
General Sessions Designed to inspire and challenge attendees, the 2013 General Sessions introduce breakthrough technologies and invite role reversal.
*Julia Hamm, President and CEO, SEPA and Rhone Resch, President and CEO, SEIA will kick off the General Session with a view of Solar Today, Solar Tomorrow, including a look at SPI's new Start-Up Alley and other solar entrepreneurial luminaries.
*Solar's Time to Shine – Focusing on the themes of entrepreneurship and innovation, Dr. Cheryl Martin, Deputy Director of the Advanced Research Projects Agency-Energy (ARPA-E) and head of the agency's Technology-to-Market program, will be interviewed by Amy Francetic, CEO, Clean Energy Trust about breakthrough energy technologies and the luminaries who drive them to marketplace.
*Solar Opportunities: Exploring Opportunities in Solar – Ever wonder what solar project developers would say if they were asked to step into the role of a utility? Or how regulators would respond if they were to look at the world from the viewpoint of a developer? The unique format of this session will allow panelists to "wear a different hat" and consider industry issues from the perspective of their fellow panelists and peers. With an introduction from renowned sketch comedy troupe The Second City.
Panelists include:
*Dr. David Cash, Commissioner, Department of Public Utilities, Commonwealth of Massachusetts
*Arno Harris, Chief Executive Officer, Recurrent Energy
*David Hochschild, Commissioner, California Energy Commission
*Nat Kreamer, President & Chief Executive Officer, Clean Power Finance
*Steven Malnight, Vice President, Customer Energy Solutions, PG&E
*Jon Wellinghoff, Chairman, Federal Energy Regulatory Commission
Educational Highlights
A fresh look at learning, designed specifically for peer-to-peer interaction and sharing to encourage innovation. Six conference tracks offer specialized content in a challenging and collaborative environment.
*Business Growth and Development
*Finance Solutions
*Integration with Utilities
*Policy and Regulations
*Markets and Marketing Strategies
*Operations, Performance, and Maintenance
In addition, pre- and post-conference workshops offer greater exploration of specific topics ranging from systems design to the economics of PV. These in-depth courses will be held Sunday and Monday, October 20-21 and Friday, October 25.
New in '13
Adding to this year's conference and workshop content, Educational Posters and QuickTalks will serve to disseminate ideas and get the creative juices flowing.
*QuickTalks – Brief, 25-minute sessions that bring timely topics into focus with industry experts. These fast-paced talks are intended to introduce new ideas, innovative concepts, and other cutting-edge issues to attendees.
*Educational Posters – Poster presentations will give attendees insight into recent industry research results, innovations, an analysis of a practical problem-solving effort, or recommended best practices to the solar community.
SPI brings the full range of industry ideas, experts, professionals and information together in one comprehensive event featuring keynote addresses, sessions and conference events as well as nearly 700 exhibitors occupying nearly 200,000 square feet of exhibit space. Through peer-led educational programming designed to exchange ideas and share lessons learned, SPI provides attendees best practices to expand and help grow their business. Throughout the week, SPI offers unique networking opportunities for attendees to connect with industry vendors and professionals from the U.S. and around the world. SPI '13 sponsors include: Megawatt – Kaco New Energy and Clean Power Finance.
For more news on SPI '13 before, during and after the show, visit www.solarpowerinternational.com or follow the show on Facebook, LinkedIn and Twitter.
About Solar Power International 2013 (SPI)
Presented by the Solar Energy Industries Association (SEIA) and the Solar Electric Power Association (SEPA), SPI '13 is designed to serve and advance the solar power industry and draws industry professionals representing more than 100 countries. SPI '13 takes place October 21 - 24 at Chicago's McCormick Place. Registration, sponsorship, exhibitor and program information can be found at: www.solarpowerinternational.com.
About SEIA®
Established in 1974, the Solar Energy Industries Association is the national trade association of the U.S. solar energy industry. Through advocacy and education, SEIA and its 1,000 member companies are building a strong solar industry to power America. As the voice of the industry, SEIA works to make solar a mainstream and significant energy source by expanding markets, removing market barriers, strengthening the industry and educating the public on the benefits of solar energy. www.seia.org
About SEPA
The Solar Electric Power Association (SEPA) is an educational non-profit dedicated to helping utilities integrate solar power into their energy portfolios for the benefit of the utility, its customers and the public good. With more than 900 utility and solar industry members, SEPA provides unbiased utility solar market intelligence, up-to-date information about technologies and business models, and peer-to-peer interaction. From hosting national events to utility strategies, SEPA helps utilities make smart solar decisions. For more information, visit www.solarelectricpower.org.
Featured Product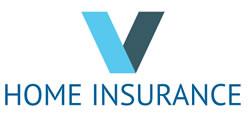 vHomeInsurance.com analyzes home insurance, climate and other environmental factors that impact insurance.